The hashtags #Brazil #What a Goal #World cup 2022 have been trending all over social media platforms as fans have been expressing their support for the Brazilian team and in particular their star player Richarlison.
At the World Cup match on Thursday between Brazil and Serbia, Richarlison produced an incredible goal to give Brazil a two-goal lead over Serbia. The Tottenham star's second goal of the match was undoubtedly the game's most memorable play.
The striker got the ball in the box with his back to the goal, flipped it up in the air with his first touch, then turned and hit a solid volley to increase Brazil's lead.
The "UNREAL" Richaelison! Fans referred to Richarlison as "unreal" and said that they had never seen a goal greater than that. Many also noted that the quality of Serbia's team made the goal much more stunning.
Not just in Brazil, but around the world, football fans hold the Brazilian squad in high regard.
When Brazil isn't playing against the fan's own nation, it's in every football fan's nature to support them. Some even think it is an unwritten "law."
Fans also remarked that unless the Brazilian team arrives, no world cup truly begins. They are the only nation to have participated in all 22 final tournaments between the years 1930 and 2022. Their five FIFA World Cup victories include 1958, 1962, 1970, 1994, and 2002.
Richarlison's play has many British fans awestruck, especially Tottenham Hotspur supporters. He plays for Tottenham Hotspur in the Premier League in addition to the Brazilian national team. As a result, Richarlison received a lot of support from supporters who regarded him as "one of London's top strikers."
Will Neymar play the next match?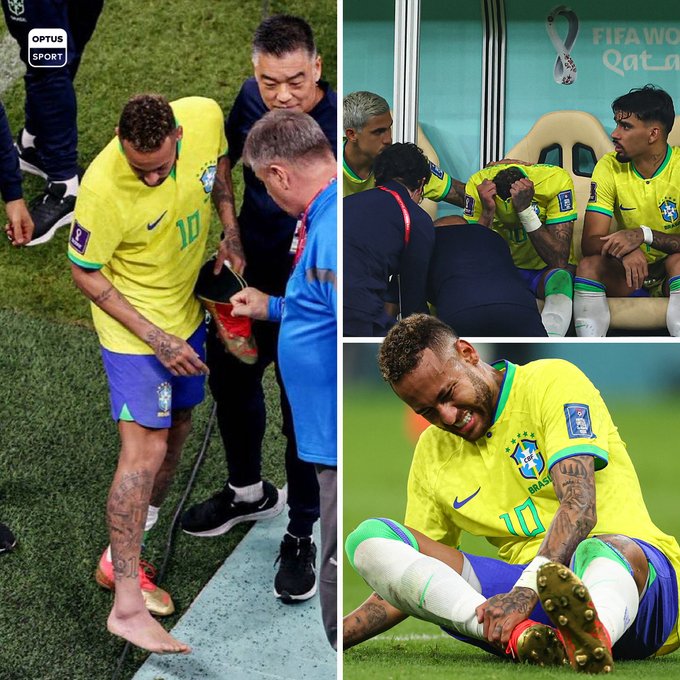 Unfortunately, the match was filled with some sadness alongside the celebrations, as fans' favourite player Neymar was injured during the match against Serbia. According to the team's doctor, Rodrigo Lasmar ' Neymar has a right ankle trauma', they began treatment on him as soon as he was benched in the 80th minute. However, the extent of the damage the injury caused is still unclear, the doctor stated 'With physiotherapy, we need to wait 24 to 48 hours. We have not scheduled an MRI and tomorrow we will have a new assessment. We need to wait. We can't make any premature comments on his condition'.
Neymar's injury caused some fans to worry that he would miss the remainder of the World Cup matches, affecting the team's dynamic and their chances of winning the 2022 World Cup.
Many more supporters, though, have faith in the team's potential to win the cup for Brazil 'with or without Neymar'.
---
Read more:
FIFA World Cup Qatar 2022 Opens with a Recitation of Quran
UK trend: BBC's bias against the Qatar World Cup ignites Twitter
UK trend: Zakir Naik in the Qatar World Cup 2022!