The hashtag #Zakir Naik has been trending on Twitter as the public has been split between those who favour Dr. Naik and those who think that Qatar invited him and oppose the presence of "such a figure" in the Qatar World Cup 2022!
Zakir Naik's presence in World Cup sparked controversy on social media 
Many social media activists, especially those from India, like Anshul Saxena, used Twitter to voice their opposition to Naik's attendance to the FIFA World Cup. The 57-year-old Islamic speaker was banned from India in 2016 and is accused of promoting hate speech and encouraging terrorism. He is also charged with money laundering for allegedly obtaining $28 million (£21 million) in illicit assets to pay for houses in India and fund events. Additionally, it is claimed that he inspired the 2016 Dhaka attack in Bangladesh through his speech.
Not only social media activists were outraged by Mr. Naik's attendance at the "controversial" World Cup; many others also criticized Qatar for being "hypocritical" for allowing someone to speak about religion whilst he has shown "disrespect for other religions."
However, Mr. Zakir Naik has a large number of followers who expressed their happiness at his arrival in Qatar because of the positive effects of his da'wa-related "religious lectures" that he has already begun giving, which led to a number of people accepting Islam.
Many people, nevertheless, were confused by the arrival of Dr. Zakir Naik to Qatar to speak at FIFA World Cup activities because he has openly said that "football is forbidden in Islam."
Zakir Naik prohibited in the UK and many countries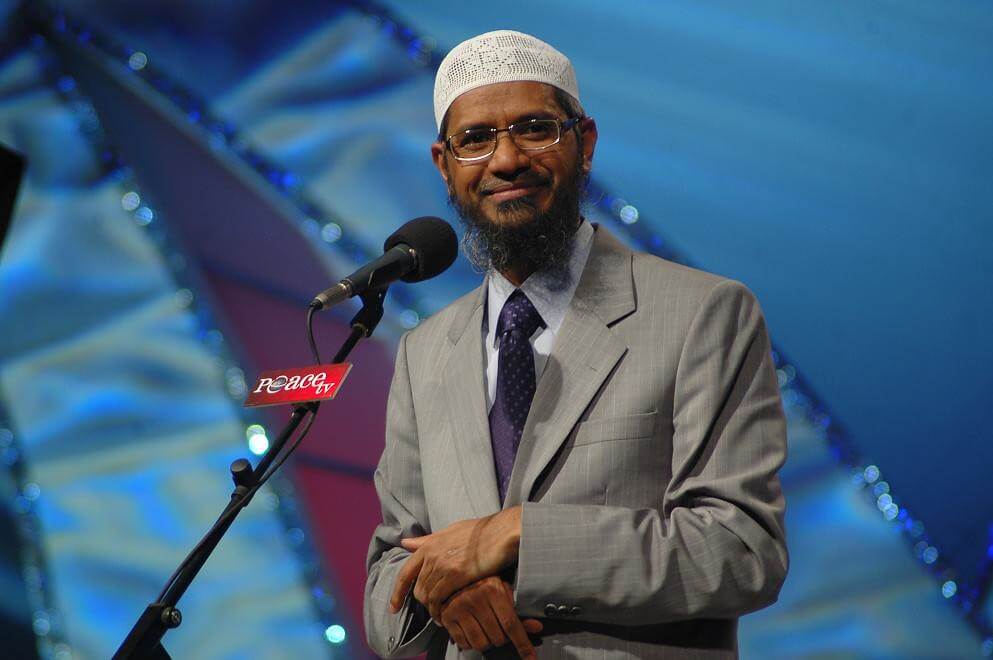 According to a broadcaster at the Qatari state-owned sports channel Alkass, Faisal Alhajri, the Indian Muslim preacher travelled to Qatar to deliver numerous religious lectures.
On Saturday, Mr. Alhajri stated that "preacher Sheikh Zakir Naik is in Qatar for the World Cup and would offer numerous religious lectures throughout the tournament."
Videos posted on social media showed Mr. Naik entering the location while being escorted by volunteers. An estimated 200 million people watch Mr. Naik worldwide.
He has been residing in Malaysia, where the government of the country's former leader Mahathir Mohamad rejected India's request for extradition, stating that he would not be sent back "as long as he is not causing any issue."
He was prohibited in the UK by Theresa May due to allegations that he had praised Osama bin Laden. Additionally, he cannot enter Canada.
---
Read more:
FIFA World Cup Qatar 2022 Opens with a Recitation of Quran
UK Trend: Controversy following Qatar's ban on the sale of alcoholic beverages in World Cup stadiums
Symbols of the Qatar World Cup adorned by Arab culture