The biggest football competition in the world began with a lavish ceremony. However, the BBC decided not to pause the coverage of Chelsea vs. Spurs' WSL match, leaving spectators who tuned into BBC One in anticipation bitterly disappointed. Journalists like Piers Morgan used Twitter to express their displeasure and received over 80,000 likes and 5,000 comments from people who share his frustration. With the hashtag "The BBC" receiving over 100 thousand tweets.
BBC's bias against the Qatar World Cup
Angered by the decision, supporters vented their resentment on social media, with many pointing out what they perceived as hypocrisy on the part of the BBC to preserve the broadcast rights to the event while also restricting viewing.
The BBC came under heavy fire from viewers for not airing the World Cup opening ceremony and for their "hypocritical behaviour." As they did not bring up several issues in the past, such as the violation of human rights in China during the 2008 Olympics or Russia's hosting of the 2018 World Cup.
Qatar World Cup: BBC's decision biased against Islam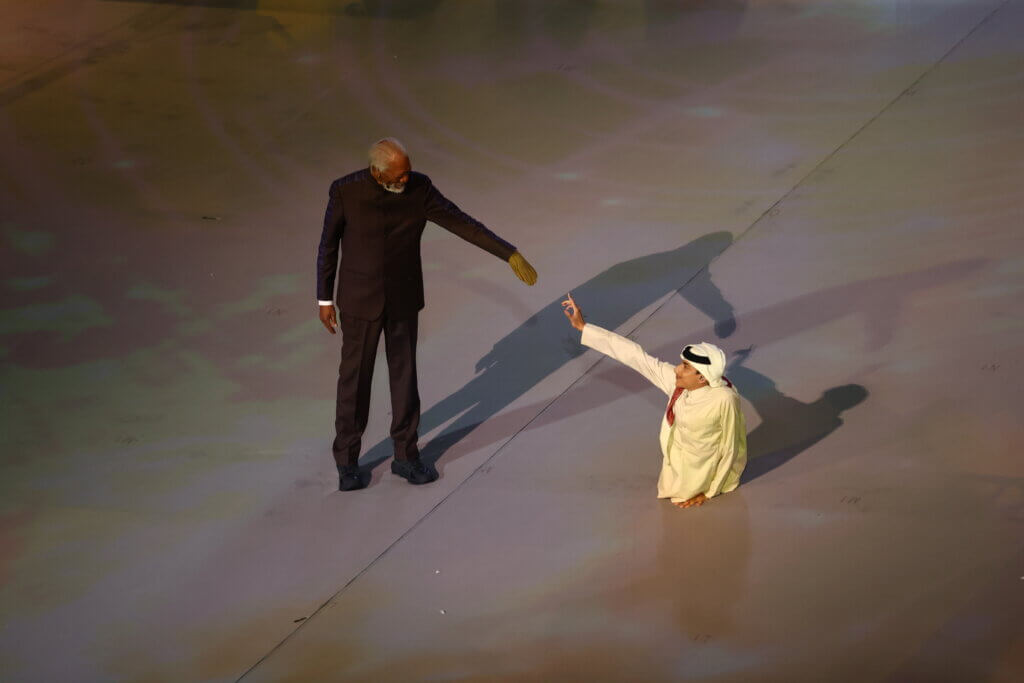 Many fans were even more infuriated with the BBC because they claimed that their decision not to broadcast the Qatar World Cup opening ceremony was biased not only against Qatar but also against Islam as a religion and the message of "love and peace between all tribes" that was highlighted during the opening ceremony, which included the recitation of verses from the Quran.
A small minority were in support of the BBC's actions, but they were shut down by other Twitter users for being unreasonable in their support of what the BBC did.
Some fans called the BBC out for their "hypocrisy" because they failed to denounce China or Russia when they hosted, even if they understood the BBC's criticism of Qatar's human rights record.
They were also criticized for criticizing Qatar's shortcomings while doing nothing to hold their government accountable for comparable problems, like the deaths of migrant workers in the UK.
Gary Lineker and his accusations drew harsh criticism from the public. Scott Benton, a member of the parliament, and others expressed their displeasure on twitter.
The BBC's coverage of Qatar World Cup 2022 was introduced by Gary Lineker, who referred to it as the "most controversial World Cup in history."
In his opening remarks, he continued by alleging "corruption" in the FIFA selection process and saying that Qatar, the World Cup's smallest host nation, had "serious questions" to answer. These concerns, according to Lineker, included how Qatar "treated migrant labourers many of whom lost their lives" while constructing the stadium facilities.
In addition, Lineker reminded viewers that homosexuality was unlawful in Qatar.
Qatar World Cup 2022: Opening ceremony (Youtube: AlJazeera English)
---
Read more:
FIFA World Cup Qatar 2022 Opens with a Recitation of Quran
UK Trend: Controversy following Qatar's ban on the sale of alcoholic beverages in World Cup stadiums
UK Trend: Cristiano Ronaldo and his explosive interview with Piers Morgan