The fifth season of "The Crown" ignites the social media in Britain
فريق التحرير 11 November 2022
There was a great deal of excitement in the air as "The Crown" viewers rejoiced at the arrival of the shows fifth season Netflix, which came out on the 9th of November. A new cast takes on the role of the British royal family in the historical drama.
The fifth season of "The Crown" condemned for being "unkind"!
There has always been criticisms about the show due to its alleged inaccuracies and "unfair" depiction of the royal. And although many were anticipating this season, the scrutiny is even greater than it was previous seasons.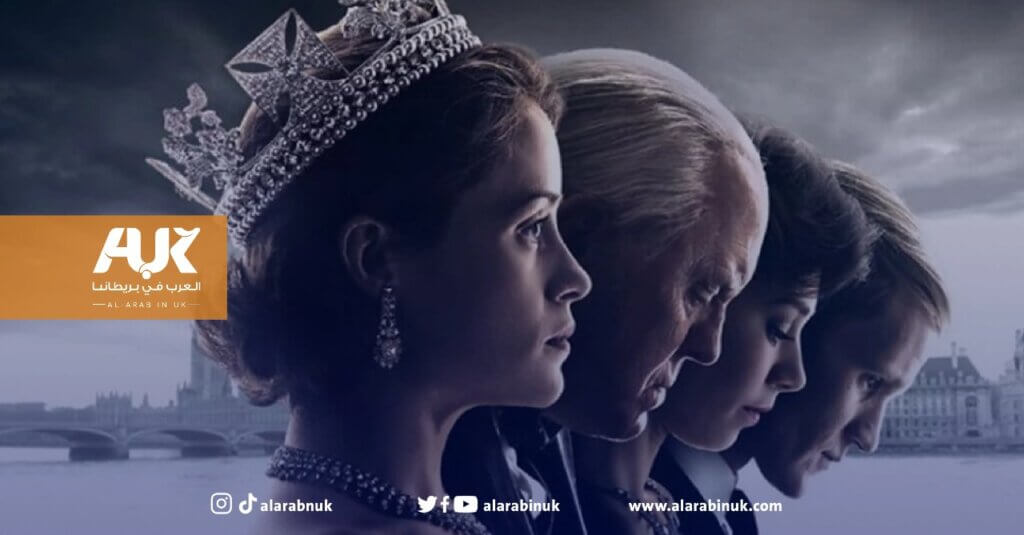 Royal supporters have also demanded a disclaimer on The Crown
The fifth season of the royal drama has already been condemned for being "unkind" and "exploitative" of the royal family. As the show delves even deeper into the breakdown of the marriage of Charles and Diana, and implies that Prince Charles wanted to oust his mother from her royal role as queen and establish himself as monarch.
"The Crown" | Season 5 | Official Trailer | Netflix
Royal supporters have also demanded a disclaimer on The Crown, reminding viewers that it is a work of fiction, as it does not accurately portray members of the royal family or the events that took place.
Netflix's The Crown is a fictional TV show.

"It is one thing to create a clearly fictitious narrative such as Robin Hood, but quite another to purposefully build a series including falsehoods and inaccuracies about people still living."

AML Chairman Philip Benwell #thecrown pic.twitter.com/D2mElUEFkS

— The Australian Monarchist League (@Austmonarchist) November 9, 2022
.
In contrast, many fans of the show, particularly Princess Diana's fans have been highly supportive of the and believe "t's about time the truth to be told". Furthermore, they believe the show has been as accurate as possible with the portrayal of members of the royal family and their personalities.
the crown just cannot be beaten at this point, these diana clips 😨😨 #TheCrown pic.twitter.com/AMdygLRqy9

— ᴄᴏɴɴᴏʀ (@c_o_nnor_) November 2, 2022
Moreover, many viewers who follow have grown more resentful of the Prince Charles due to his treatment of Princess Diana and the members his family. A new hashtag has even started trending against King Charles: #KingCharlesTheCruel.
First episode of #TheCrown is all about how King Charles want his mother to abdicate in his favor as she is old and he has new ideas to revolutionize the Kingdom. By that logic, he should abdicate in favor of Prince William as he himself too old now. #KingCharlesTheCruel

— Brown Girl (@browngirlvin) November 9, 2022
---
Read more:
King Charles III among Arabs and Muslims in Wales
Timeline: The life of Queen Elizabeth II
The future of the British Monarchy after the death of Queen Elizabeth