UK TREND: Second Fatality in Wimbledon School Crash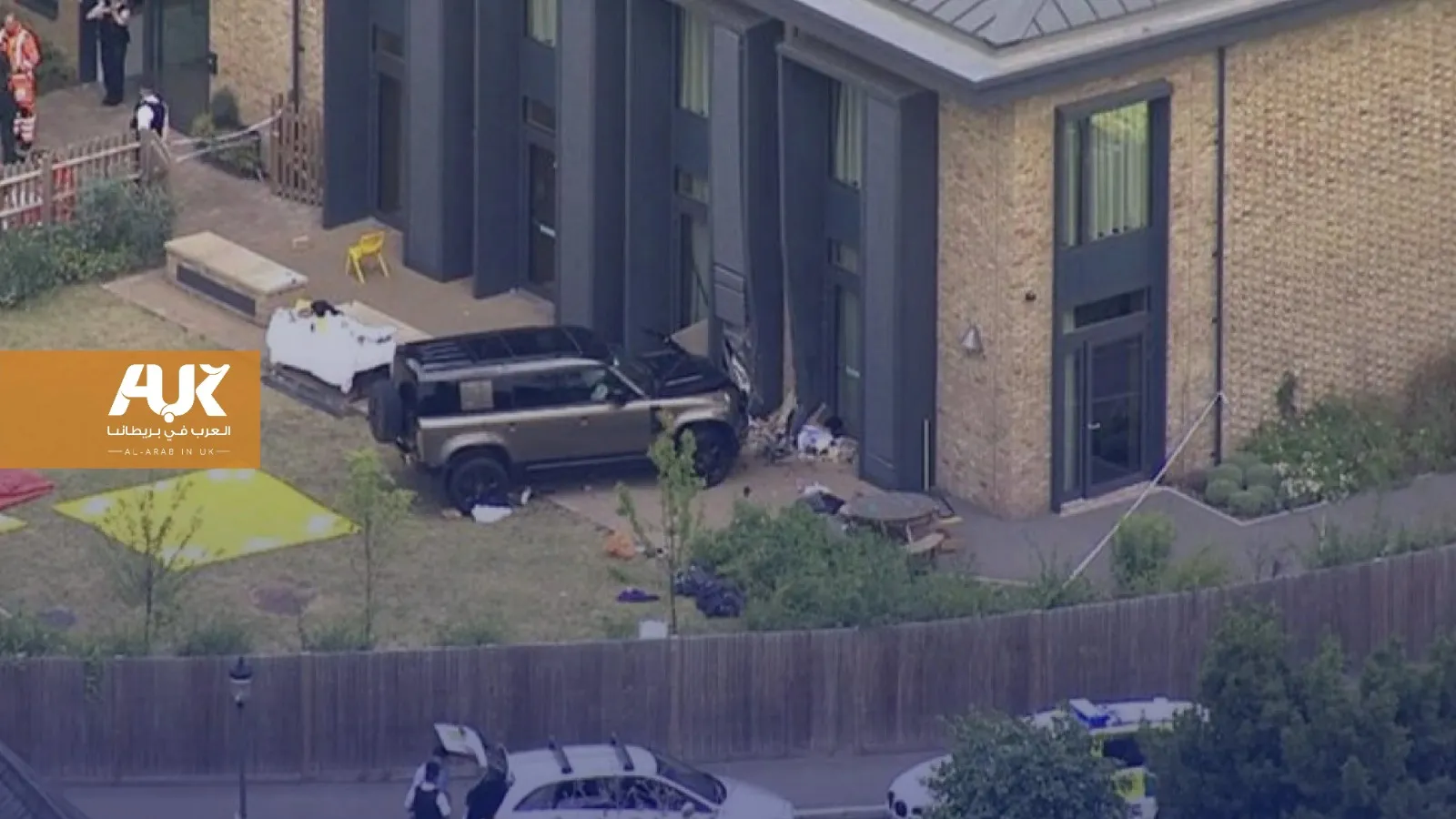 فريق التحرير 10 July 2023
The recent incident in Wimbledon, where a car collided with a school, has captured widespread attention on social media. Tragically, another girl has lost her life as a result, prompting heightened interest in the topic.
Another girl lost her life after the recent incident in Wimbledon 
The Metropolitan Police officially named the second victim Nuria Sajjad, an eight-year-old girl. Meanwhile, the driver of the vehicle, a 46-year-old woman, has been granted bail until late July after being apprehended on suspicion of causing death by dangerous driving. Authorities have emphasized the importance of refraining from speculative discussions as they conduct their investigation.
The incident has triggered the trending hashtag #Wimbledoncrash on Twitter, with users expressing their heartfelt condolences to the girl's family and sharing personal conjectures about the circumstances surrounding the collision.
Second child dies following crash at Study Prep School in Wimbledon https://t.co/ZxJ1jXqO0d

— London News (@LondonNewsWeb) July 9, 2023
Prayers for the affected families
As details emerge about this devastating incident, concerned parents have turned to Twitter to express their thoughts and prayers for all the affected families.
Gutted to hear of the passing of a second little girl after the Wimbledon Land Rover crash. My heart, thoughts and prayers with all . The tears just won't stop.

— Clarabeau (@clarabeau90) July 9, 2023
Deeply sad news another little girl has died as a result of the school crash in Wimbledon
sincere condolences to her family @SkyNews

— Donna. Adult Human Female… (@brewbich) July 9, 2023
The news of another child's tragic death following the school crash in Wimbledon has deeply saddened social media users, who expressed their heartfelt sorrow over the heart breaking loss.
Heartbreaking to hear a 2nd child has died after the car crash into the school in Wimbledon.

— Andrew (@Hullbhoy) July 9, 2023
A Twitter user conveyed their profound sadness, stating, "It is truly heart-wrenching to learn about the loss of another young girl's life in the Wimbledon crash. The immense devastation the parents must be experiencing is unimaginable."
So sad to hear that another little girl has lost her life following the crash in Wimbledon. I can't imagine how devastating this is for the poor parents, I'm so very sorry for your loss.

— Martin McGrath (@Graffi) July 9, 2023
Details regarding the car involved in the crash were being circulated, leading to questions about the necessity of its specifications. People were pondering why such potentially harmful features were even developed and who would require them.
Just hearing that a second 8 year old girl has died from her injuries after the #WimbledonCrash deepest condolences to her family. These vehicles need to banned from sale, I find it hard to understand who NEEDS a vehicle with these specifications. #SUV https://t.co/7B0O85VZ9Z

— Mike Jelfs 💙💚 (@mikejelfs) July 9, 2023
While people remained curious about the circumstances that led the driver to lose control and cause the crash, they refrained from engaging in speculation. However, they were convinced of the significant power and potential danger associated with SUVs like the Land Rover Defender.

Consequently, many felt that such vehicles should be restricted from urban areas and town centres.
---
Read more:
UK TREND: The Met Office's findings are facing public scrutiny
UK TREND: Twitter reacts to Titan sub passengers' deaths.
UK TREND: The public's reaction to the school crash in Wimbledon