The AH Art Academy in London organized a workshop on the art of screenplay writing on September 20th. The workshop was attended by a number of people interested in film directing and artistic screenplay writing, under the supervision of specialized professors with extensive experience at the Arab and international levels.
International Director Anwar Qawadri Lectures on Screenplay Writing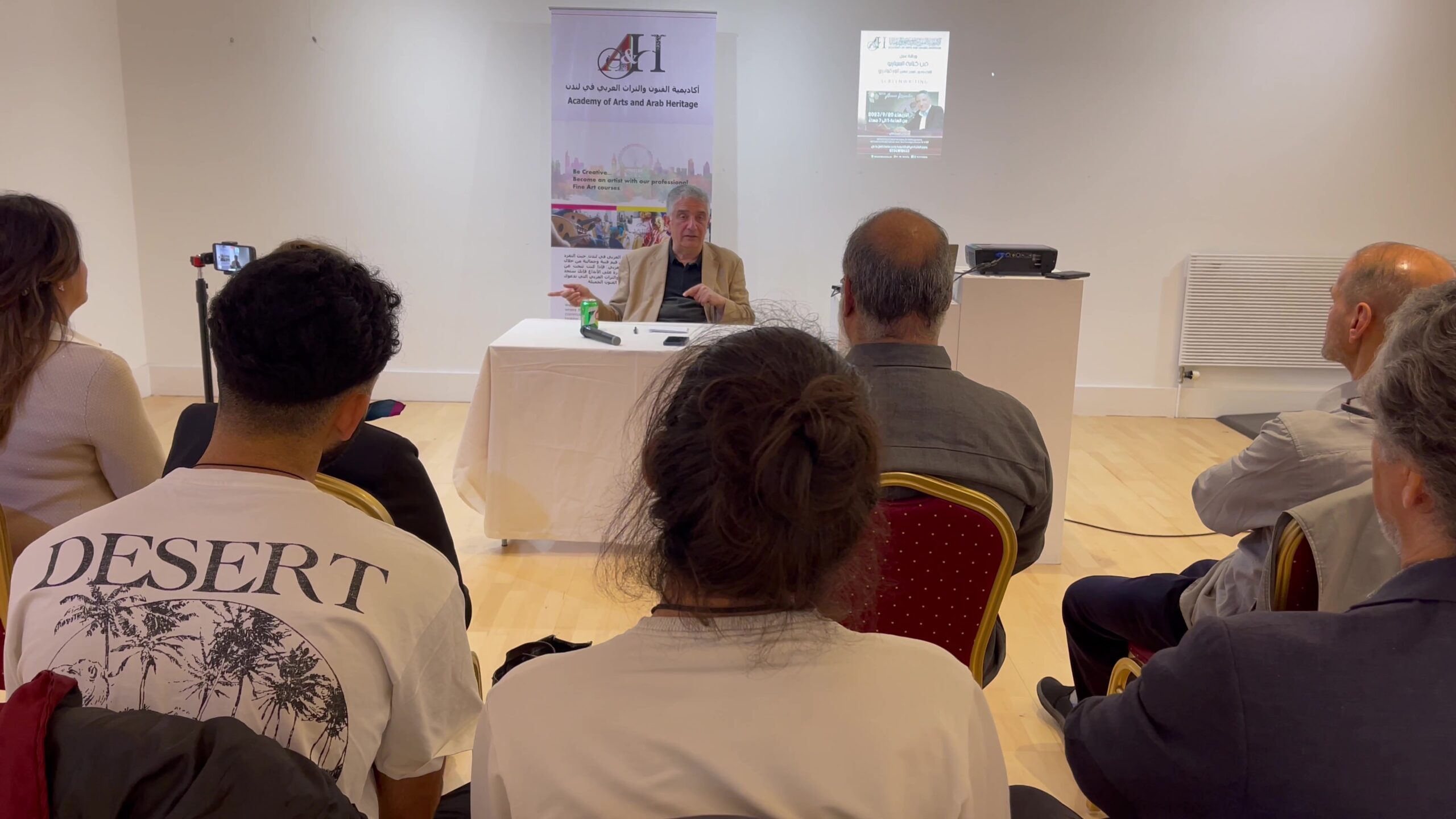 Anwar Qawadri, an international director of Syrian origin who holds British nationality, gave a lecture on how to write a screenplay for cinema or television. Qawadri has a record of dramatic works and Arab and international works, and he tried to use his experience in this workshop to support the rising generation.
In an interview with the Al-Arab in UK (AUK), Professor Anwar Qawadri pointed out the weakness of Arab drama products in recent years "in terms of the scenario" or the objective value of the text.
He added that the solution lies in writing a scenario that addresses reality issues and is characterized by elements of suspense and surprise in a studied and logical manner.
Qawadri also emphasized that visual dazzle alone no longer fools the audience. Instead, they look for an attractive story that tempts them to dive into the details of the scenario and follow the work until the end. He stressed that competing with Western cinema has become difficult due to the imaginary budget spent on works.
AH Art Academy Executive Director Confirms Promising Talents
Zainab Al-Jawari, executive director of the Academy of Arts and Arab Heritage, confirmed what Professor Qawadri said. She added that the Arab generation has many promising talents but needs someone to polish them academically. Therefore, the last workshop events were held under a group of workshops that the academy is preparing to hold later.
Meanwhile, young Sulaiman Dabsha, an influential "YouTuber" in social media, praised the efforts that the Academy of Arts provides to support artistic content.