Suella Braverman, the home secretary, criticised disorder at a Knowsley demonstration and added that "alleged behaviour of some asylum seekers is never an excuse for violence."
People criticize Knowsley demonstration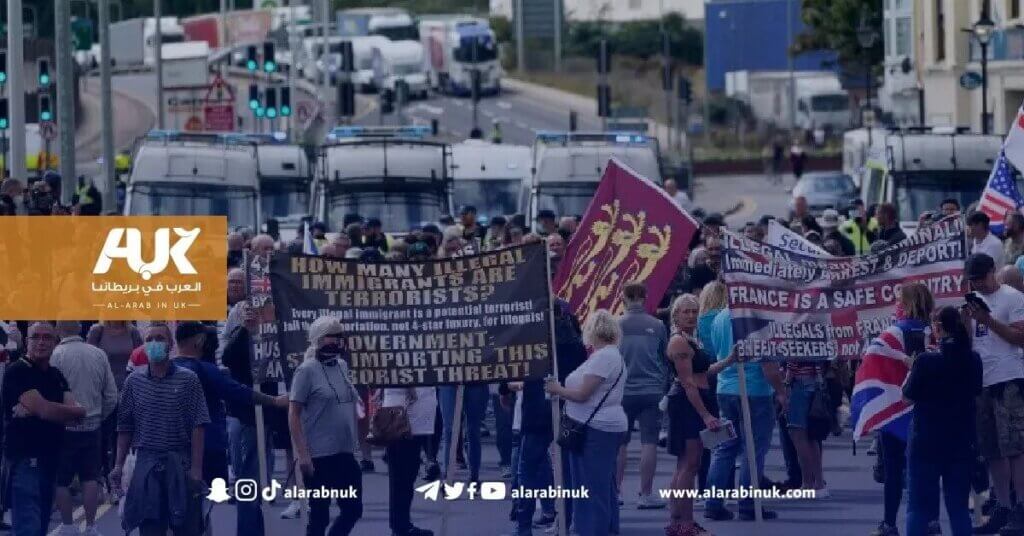 Violence broke out during a demonstration outside the Suites Hotel in Knowsley, which houses asylum seekers, on Friday night, leading to the arrest of fifteen people, among them a 13-year-old boy.
The hashtags # Suella Braverman and #Knowsley have been trending on twitter since the incident. There is division among the general public. The majority of people have criticised and labelled the anti-demonstrators as "far right." They have also criticised Braverman's remarks, claiming that she was "victim blaming" in her statements. Others have backed Knowsley demonstration and asserted that demonstrators are not "far right," but rather are worried about the safety of young girls.
Knowsley demonstration divided the public in UK
Individuals who were critical of the demonstration were also critical of the Home Secretary's statement, they tweeted that " her belated statement on Knowsley, in which she implies that the victims of the far-right violence may have been partly to blame, is almost worse than having said nothing at all".
Labour MP Jeremy Corbyn took to twitter to blame the government for " the horrific far-right riot in Knowsley, as it is a consequence of the government demonising refugees and warning of an 'invasion'".
Individuals were also blaming the government, stating that " the anti-immigrant riot is a direct result of Tory rhetoric. The Tory party is now the national front rebranded".
Labour MP Nadia Whittome also commented on the issue and stated this is the second attack against migrants within the last period and is due to " the Conservatives demeaning migrants, they spread hate and fear and thus put people's lives in danger".
Members of the public were also highlighting that the violence that took place " did not emerge of nowhere but is due to every newspaper that portrays refugees as dangerous criminals, every local paper that publishes where asylum seekers are staying. They must know it could lead to violence ".
"The shameful and appalling scenes in Knowsley show how far right groups are using social media to organise and promote violence," said Yvette Cooper, the shadow home secretary for Labour.
Others took to twitter to defend the protesters. One twitter user shared that " 80% of the people in Knowsley voted labour – yet the media will still find a way to label a protest about the sexual harassment of a young girl as 'far right'".
Nigel Farage also expressed his opinion in defence of the protestors, he shared on twitter that " the Migrant hotel protest in Knowsley happened because many local parents are concerned for the safety of young schoolgirls. They are decent, honest people with genuine worry – and certainly not 'far right'."
Far right is responsible for Knowsley demonstration
---
Read more:
UK TREND : Another corrupt Conservative minster
UK TREND: Twitter users criticise Rishi Sunak and ministers
UK TREND :  Racist attack on a schoolgirl sparks outrage on Twitter