How to Participate in UK Pro-Palestine Demonstrations Safely
فريق التحرير 14 October 2023
The right to peaceful protest is a cornerstone of democratic societies. However, with tensions running high and the police on high alert for the upcoming Pro-Palestine demonstrations in London and other UK cities, it's imperative for participants to know how to join safely. Given the projected turnout and the potential for altercations, here are guidelines based on the latest information:
Pro-Palestine Protests Guidlines in the UK
---
Stay Informed and Follow the Designated Route
When it comes to organised marches, participants should stick strictly to the defined route and should not deviate. Always be aware of your surroundings and make sure to stay on course.
2. Avoid Provocations
The Telegraph has reported concerns about right-wing and nationalist groups potentially trying to provoke Palestine supporters. It's crucial to avoid confrontations and not engage with any provocateurs. If you witness any hostile situations, it's best to distance yourself and notify the authorities.
3. Refrain from Controversial Symbolism
To ensure you're not mistaken for endorsing or promoting anything against the law:
Avoid showing explicit support for Hamas. Any placards or signs supporting this group might lead to an arrest. The potential sentence for such an offence can be up to ten years in jail.
Do not use Jewish terminology in chants or slogans. Focus your protest on opposing Zionism, the Zionist regime, occupation, and the apartheid system.
The Home Secretary has advised the police to arrest anyone waving Palestinian flags if there's intent to glorify acts of terrorism. While the flag itself isn't a symbol of terrorism, be cautious about the context in which you display it.
4. Stay Peaceful and Respectful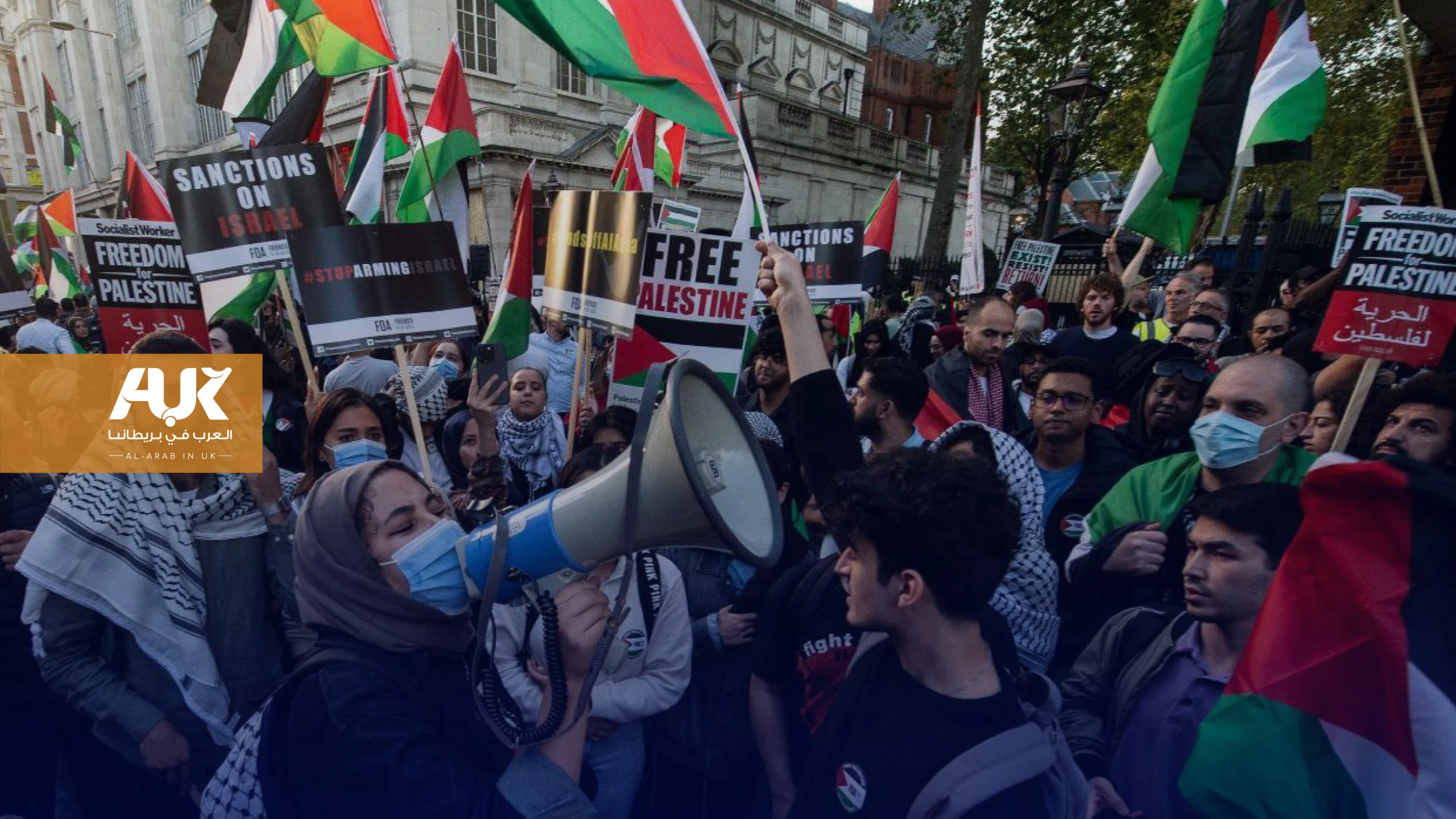 Amidst the emotions stirred by recent events in Palestine and the blockade on Gaza, it's vital to maintain a peaceful demeanor. Remember that the goal is to raise awareness and show solidarity, not to incite further division or hatred.
5. Keep Updated on the Rally's Progression
The largest of these protests is expected to start at the BBC Broadcasting House near Oxford Circus shortly after midday, then proceed to Whitehall. Various groups, including the Palestine Solidarity Campaign and Friends of Al-Aqsa, are leading this march. Staying updated on the progression can help you plan your involvement and ensure your safety.
6. Understand the Larger Context
It's essential to comprehend why these protests are taking place. The situation in Palestine, particularly the recent violence and the continued blockade on Gaza, has stirred emotions worldwide. As you join the demonstration, keep in mind that it's an expression of solidarity with the Palestinians and a call for justice and peace.
---
Read More: