UK Arabs called for Eid al Adha Prayer at Nadi Park Royal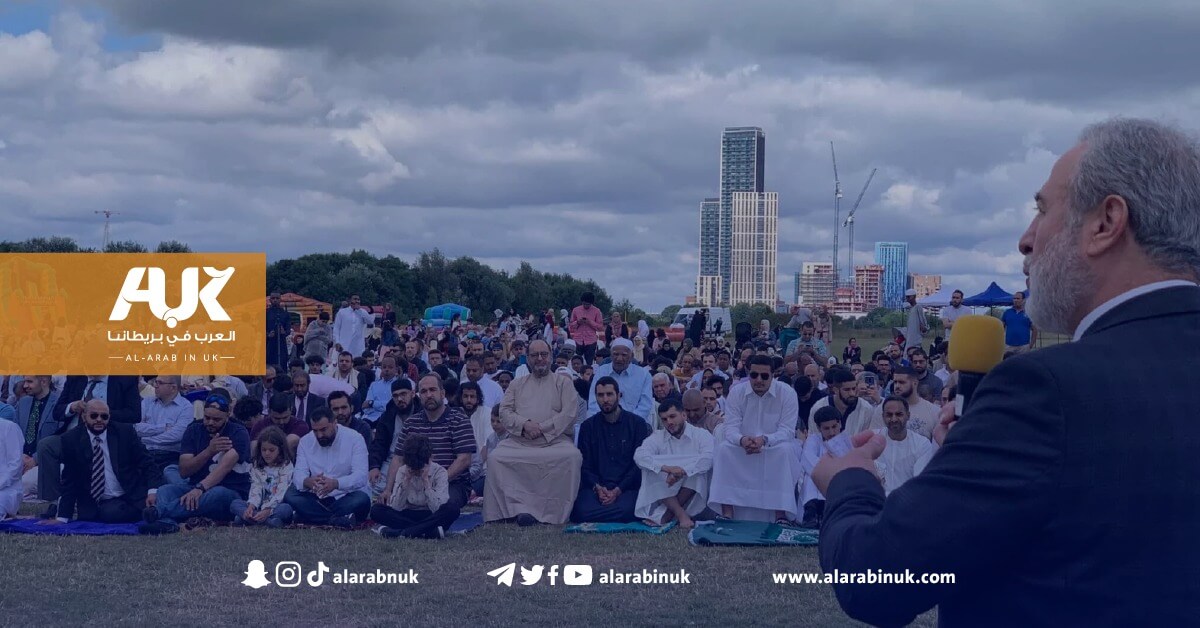 فريق التحرير 24 June 2023
Nadi Park Royal in London calls upon the masses of Arabs and Muslims to perform Eid al Adha prayer in a public park at 9:30 a.m. on Wednesday, June 28, 2023, which will be followed by a festival chockfull with various activities and entertainment for the entire family, in addition to food, drink and other services to celebrate Eid in the UK.
Khalid Omar, the Director of Nadi Royal Club, expressed his happiness with organising this event annually, and the cooperation of the local council in Hammersmith, the Muslim Association in Britain (MAB), the Yemeni community in London, the Palestinian Forum in Britain (PFB), the Marylebone Muslim Scouts and the Mayfair Islamic Centre, who all helped promote the event, alongside the media sponsor: Al-Arab in UK Platform (AUK).
Omar also stated that the program includes entertainment after the prayer with traditional foods from the Arab and Eastern cuisine available onsite.
The prayer and celebrations are held in a park west of London – near Hammersmith Hospital, at the following address:
Wormwood Scrubs Park
Linford Christie Rd, W12 0DF
Virtue of praying Eid Prayer outdoors
It is the Sunnah of Muhammad (sal Allahu alayhi wa sallam) to perform Eid prayer in the desert or in an open space, in which women and the rest of the family, young and old, are invited to attend the prayer. Abu Sa'eed al-Khudree (may Allah be pleased with him) said, "The Messenger of Allah (sal Allaahu alayhi wa sallam) used to go out to the Musallah (outdoor Prayer area) on the day of al-Fitr and al-Adha."
Nadi Park Royal's Eid Festival, will continue after the prayer in Wormwood Scrubs Park in Hammersmith, west London, from 9 AM in the morning until 4 PM in the evening.
---
Read More:
Thousands celebrate Eid ul-Fitr 2023 in West London
How to make Maamoul cookies for Eid Al-Fitr 2023?