UK Arab Scholars: Is the Mother Tongue Limited to Parents Now?
فريق التحرير 1 October 2023
Researchers and academics have expressed concerns about the decline in Arabic language usage within Arab households in the United Kingdom and other Western countries. There has been a noticeable decrease in Arabic conversations between parents, grandparents, and other family members.
These concerns were deliberated upon at a seminar in London on the evening of September 30th, which featured Dr. Heba Kamal, Dr. Khalil Al-Agha, and Dr. Ishaq Al-Uri, with renowned journalist Mahmoud Murad moderating. The discussion centered on the results of a survey by Al-Arab in UK (AUK) about the use of the native language in Arab households in Britain.
Concerns About the Decline of Native Language Usage in Arab Homes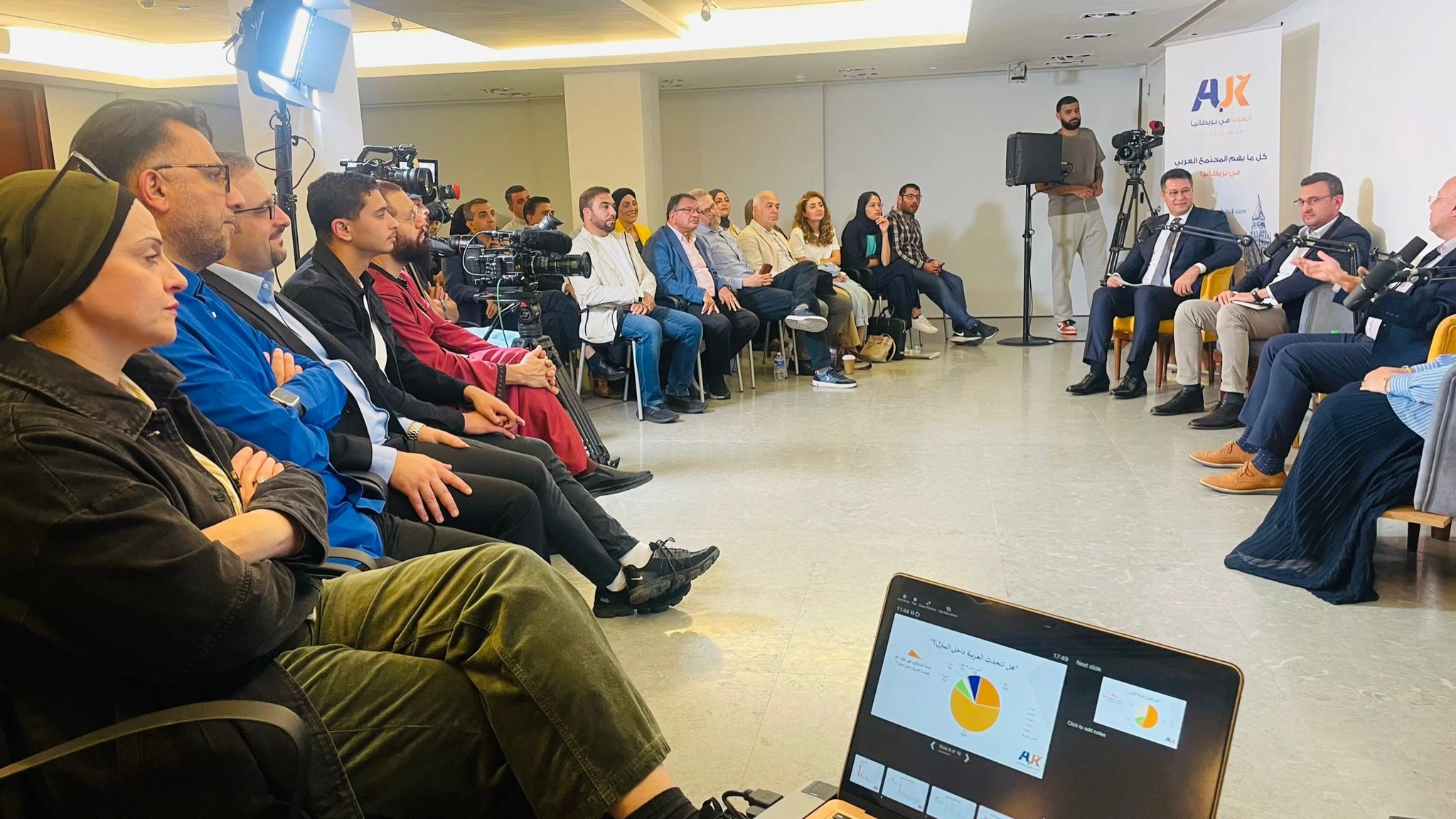 The survey, involving 750 participants from the UK Arab community, showed that 55.5% are interested in using and interacting in Arabic. However, the majority of these individuals are over thirty years old, with interest in the language diminishing among younger generations.
Dr. Heba Kamal, a Ph.D. researcher, highlighted the fading use of Arabic among older generations and its declining prominence among the youth. She pointed out that while parents often enroll their children in weekend Arabic classes, they don't consistently promote the language at home.
Promoting the Arabic Language Among New Generations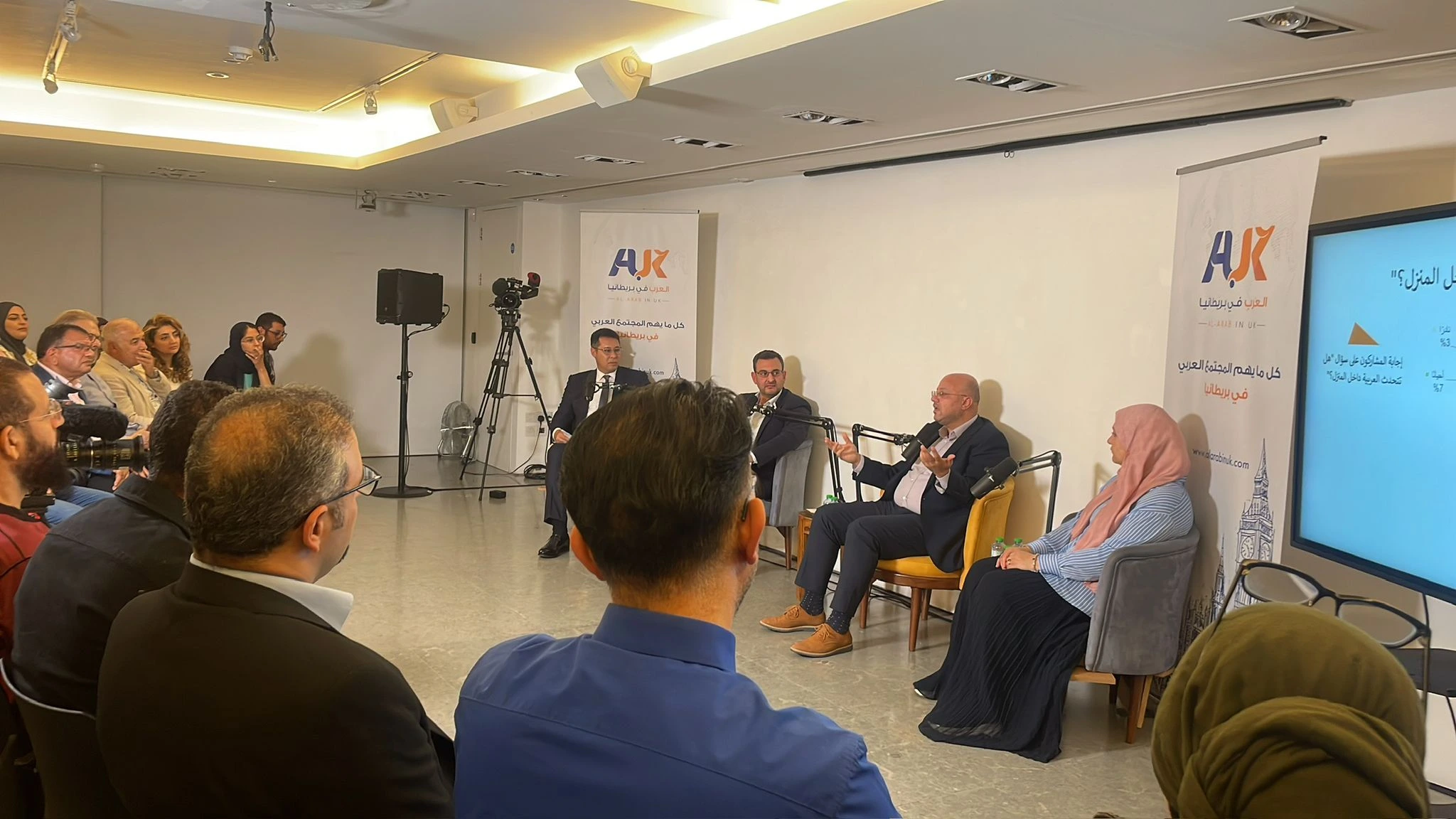 Dr. Ishaq Al-Uri, a radiologist in Bristol (previously in Oxford), shared his experience of teaching his son, Ryan, Classical Arabic from the age of four. Within just eight weeks, Ryan was constructing complete sentences in the language. Dr. Al-Uri exclusively conversed with his son in Classical Arabic and proposed an initiative to teach Arabic to Arab children in the West during their formative years, specifically between ages three and five.
Khalil Al-Agha, a lecturer in digital transformation at Ulster University, discussed his approach to teaching his children Arabic, primarily through their mother, and discouraging them from using other languages, especially on weekends. He emphasized the potential of electronic applications and social media platforms to enhance the Arabic language skills of children.
The seminar, which drew a sizable audience from the UK's Arab community, incited engaging discussions and debates. How to bolster the Arabic language within Arab households in the UK is a question still seeking tangible solutions and initiatives.
Adnan Hmidan, the chief editor of AUK, stressed that Arab families who frequently converse in languages other than Arabic might gradually lose their cultural and linguistic ties. Merging with Western society should not equate to total assimilation. In conclusion, Mahmoud Murad, the renowned journalist, remarked that merely memorizing and reciting the Quran doesn't imply proficiency in Arabic. Many can recite the Quran without truly understanding its content.
---
Read More