London Marathon comes back after a 2-year hiatus due to covid-19. The highly anticipated event witnessed about 50 thousand runners as well as some antivaxxers' disruptions.
As per tradition, the Sunday marathon route was 26.2-miles from Greenwich to The Mall. Many people were anticipating the event after the cancellation of the 2020 race and delay to the 2021's.
The race enjoyed a sunny day and a positive atmosphere. As can be seen in video footage, Runners were loudly cheered on by many delighted shouts and sounds of applause.
There were many notable characters and top sports stars running alongside the public, says Sky News. They included former London Marathon winner and Olympian Liz McColgan, ex-footballer Danny Mills, former health secretary Matt Hancock.
The marathon even saw a record-breaking achievement. Kenyan Joyciline Jepkosgei won the women's elite race in 2:17.42 – making her the seventh-fastest woman in history.
Antivaxxers hit again
Antivaxxers tried to exploit the wide coverage the London Marathon receives for there demonstrations.
A few Anti-vaccine protest signs appeared on the BBC broadcast of this year's Marathon, according to iNews. One sign said "Covid vaccines are dangerous", while others read "why vaccinate teens?".
Others sought to promote anti-vaxx activist networks.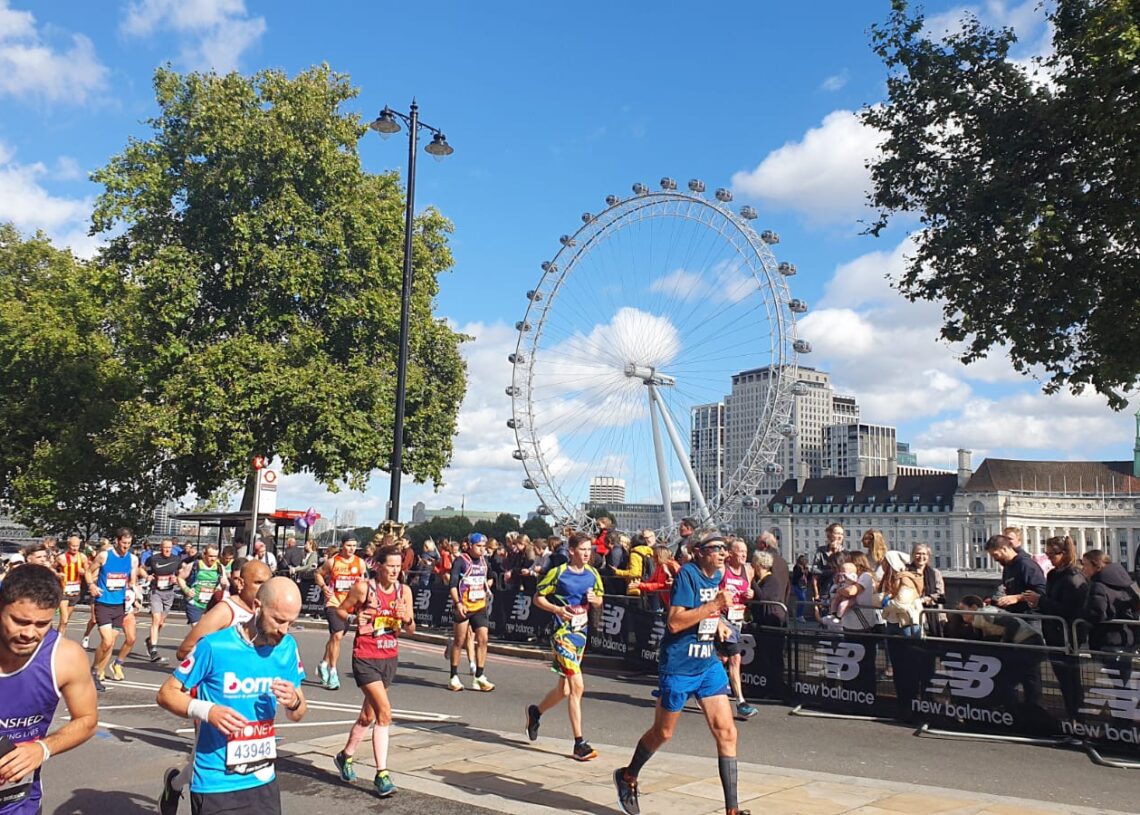 Labour's shadow Health Secretary told iNews that protestors should be "ashamed" to disrupt an event where people are running "to improve health outcomes and save lives from all kinds of dangerous diseases."
Nonetheless, the Marathon organizers said they were aware of these demonstrations and had police ready to ensure a safe run for all.