Hundreds attend Art and Arabic Heritage Choir concert at Barbican Centre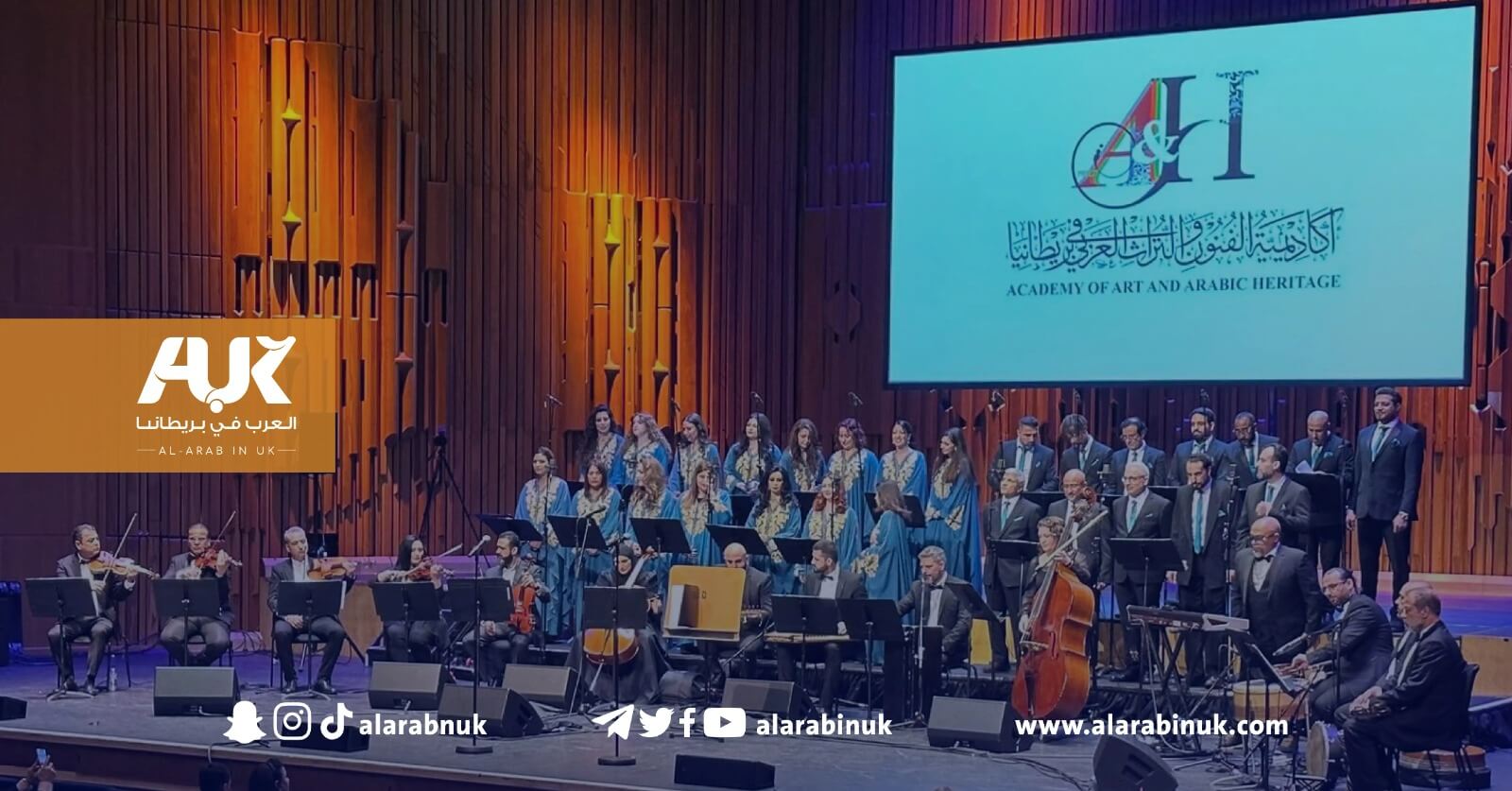 Hundreds of members of the Arab community and oriental music enthusiasts attended the Art and Arabic Heritage Choir concert at the Barbican Centre in London, on Wednesday, May 3, 2023.
The Executive Director of the Academy of Arts and Arab Heritage, the Iraqi artist Zainab Al-Jawari, welcomed everyone and then akcolowedged the hard situation in Sudan by calling for their protection and stressing how this performance represents the great Arab countries.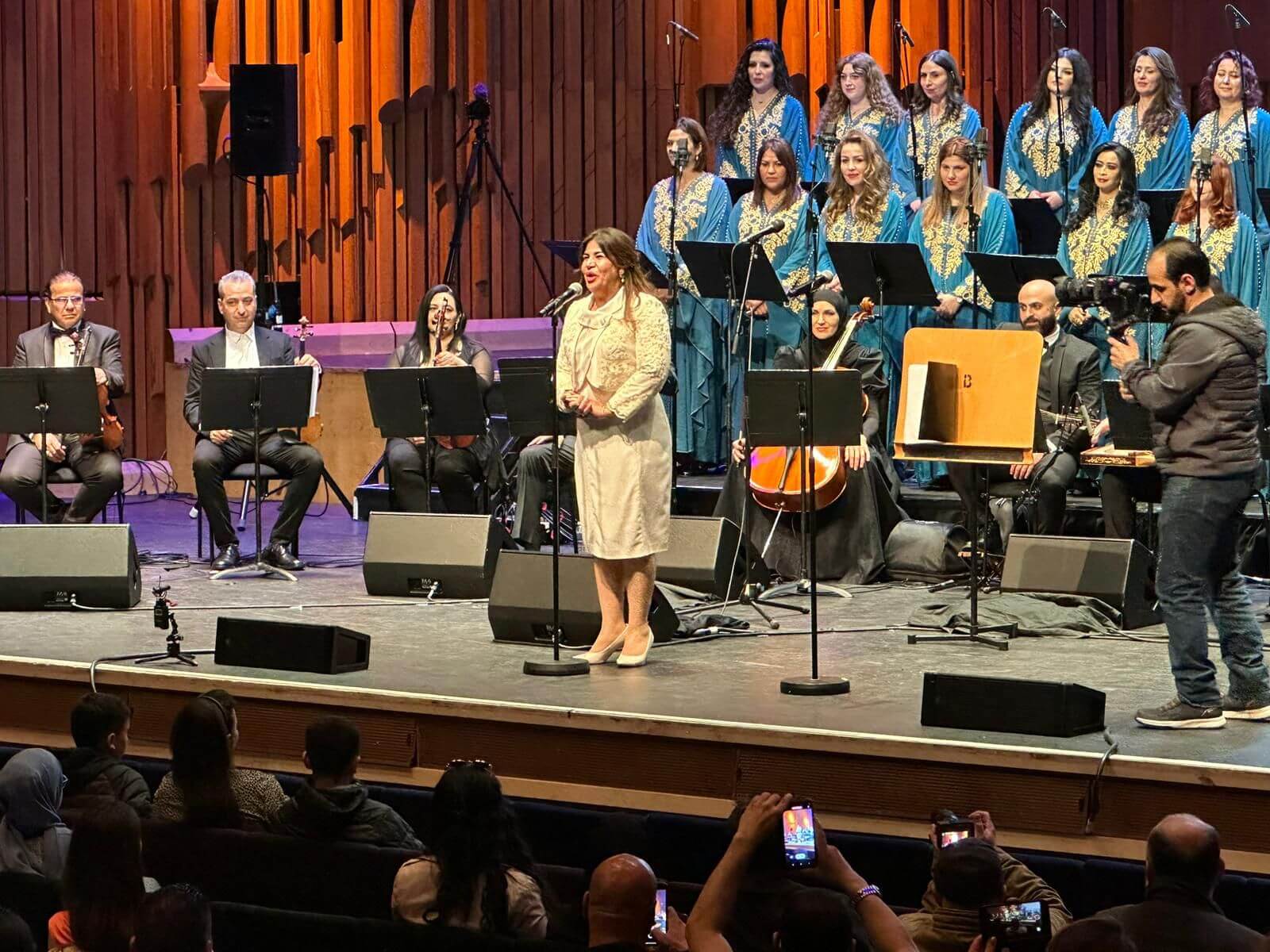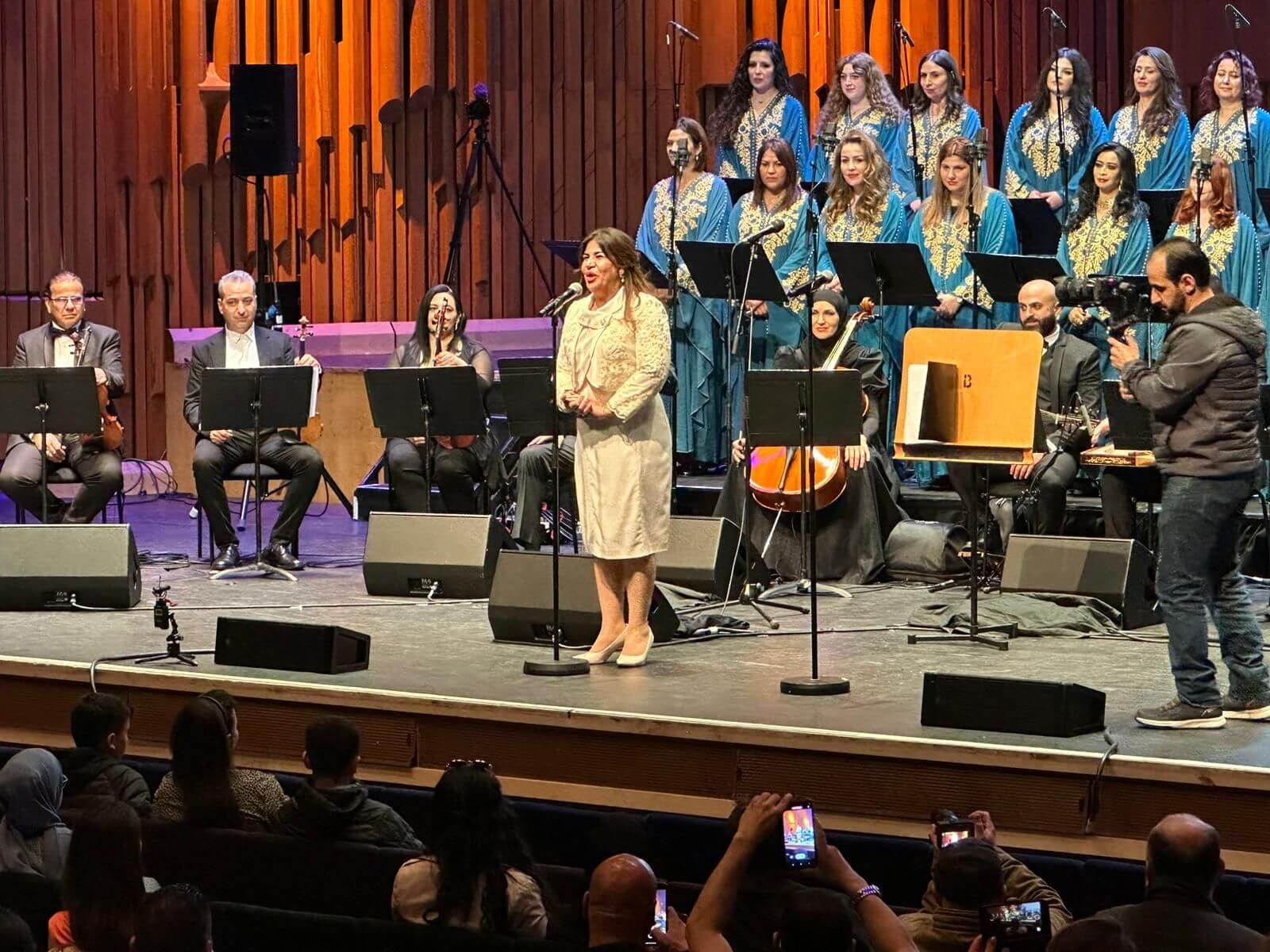 The choir itself includes members from diverse Arab nationalities who are all interested in oriental music and heritage.
The performance was organized by the Founder and General Manager of Academy of Art and Arabic Heritage, Bassem Mahdi.
Art and Arabic Heritage Choir concert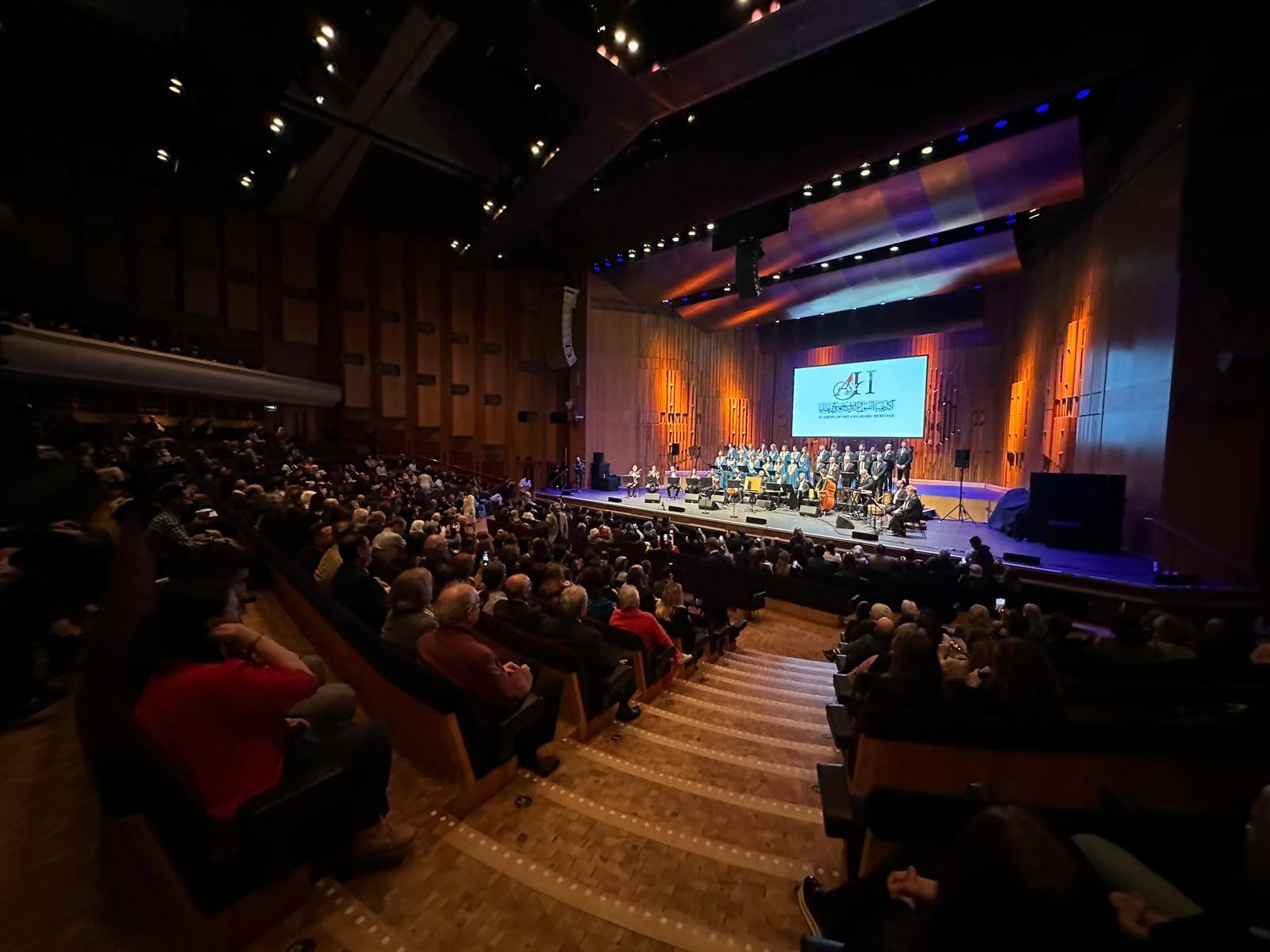 Art and Arabic Heritage Choir was formed in 2016, the choir has made it their mission to bring communities together through music. And at the helm of this pioneering ensemble is Syrian conductor and musician Basel Saleh, whose previous projects include collaborations "Glastonbury" festival in Britain and "Roskilde" festival in Denmark. During his 20 years on the music scene.
Academy of Art & Arabic Heritage Choir presents a veritable 'bouquet of songs' that reflect the beauty, diversity, and history of the region – with accompaniment from traditional instruments including the tablah, oud, qanoun, and ney.
Arab audiences in the UK left the Barbican Center auditorium with a great sense of nostalgia for their countries and pride in Arab heritage and culture.
The Barbican Center is the largest center of its kind for the arts in Europe, and this center does not open its doors only to those who wish to present a show, but rather to those who present a decent and dazzling art show.
The distinguished show by the choir of the Academy of Arts and Arab Heritage was watched by many Arab ambassadors and diplomats in Britain and was remarkable by a large number of Arab audiences in Britain, despite the absence of famous names in Arab art.
---
Read More:
What does the Arab community in the UK need?
Everything you need to know about strike action in UK schools
UK TREND : More disruption caused by England's teachers' strike