Celebrating Love and Unity: An Arab Wedding in West London Mosque
فريق التحرير 22 September 2023
The West London Mosque,  in the Fulham district in London, recently bore witness to a beautiful Islamic marriage ceremony uniting a young Yemeni and a young Jordanian woman. The ceremony was followed by an Arab wedding, graced by the presence of esteemed members from the Arab and Islamic communities residing in Britain.
A Journey into Matrimony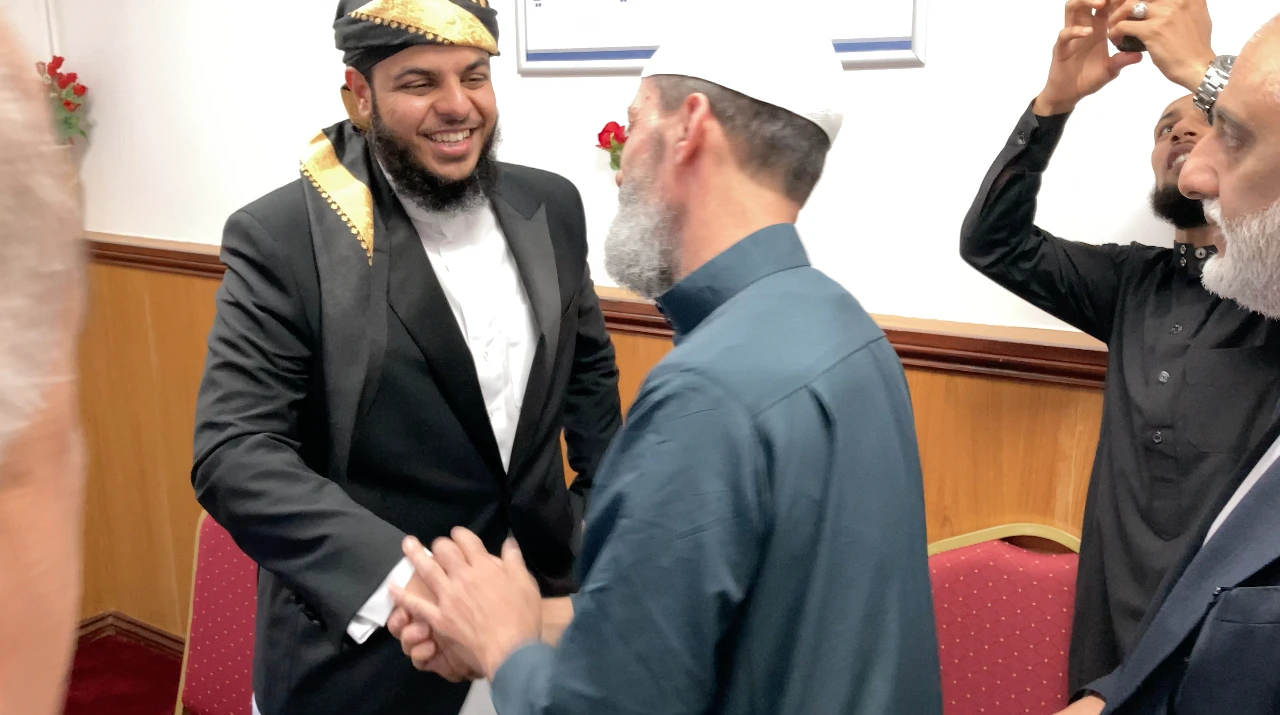 Nawaf Khaled al-Raini, a Yemeni national and a promising medical equipment engineering major, exuded joy on his wedding day. In his heartfelt message, he encouraged fellow young Arab Muslims to embrace the institution of marriage and the beautiful journey it entails.
Legal Counsel Ali Qaddoumi, the proud father of the young Jordanian bride Zeina Qaddoumi, who is also an employee of the UK Ministry of Transport, conveyed his heartfelt gratitude to the guests. He expressed his appreciation for their presence and support, coming from various parts, to bless and partake in the celebration. He extended his warm wishes for a joyful and prosperous life for the newlyweds.
Fostering Unity and Cultural Enrichment
The guests shared their delight in being part of such significant events that strengthen relationships and fortify bonds among the Arab diaspora. They emphasized the importance of cross-cultural marriages to enrich society both culturally and socially. Everyone present wished the newlywed couple a long and blissful life together.
It's worth noting that the Arab Muslim community in Britain is estimated to be around 400,000 individuals. Most of them actively engage with British society, participating in gatherings and activities spread across the United Kingdom, thus contributing to the tapestry of this diverse and multicultural nation.
---
Read More
Bill Gates' daughter marries a Muslim millionaire the Islamic way
Jordanian parliament delegation receives warm welcome from Jordanians in London