Applying for Hajj for UK and Europe in 2023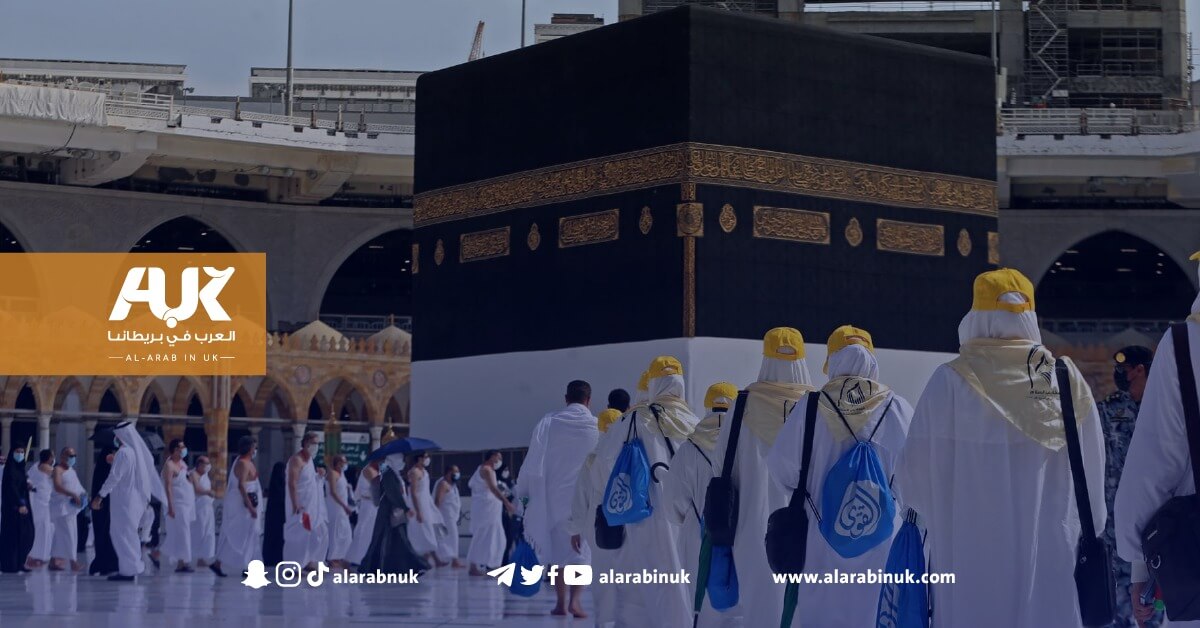 If you are a Muslim living in the UK or Europe and planning to perform Hajj, the annual Islamic pilgrimage to Mecca, it is important to be aware of the new 1444 AH – 2023 AD rules and regulations.
This year's Hajj is set to take place from June 26-July 1 2023, and in this detailed how-to guide, we will explain the process of applying for Hajj from the UK and Europe, based on the latest information available.
Step 1: Check Your Eligibility
To be eligible for Hajj, you must be a Muslim and have a valid passport. You must also be in good health and able to perform the required physical activities. The Saudi government has also announced that all pilgrims must be fully vaccinated against COVID-19. pilgrims under the age of 12 are not eligible
There is no lottery for this year's Hajj, and booking will be on "first come, first served" basis.
Step 2: Apply for Hajj
The Saudi Ministry of Hajj and Umrah has announced that the application process for Hajj 2023 will be done online through a new portal called Nusuk. In Nusuk, you will need to create an account and provide your personal information, such as your name, passport details, and contact information, as well as your companions' information. After the website verifies your information, you will need to select the Hajj package you wish to apply for.
Make sure to upload a scanned picture of your passport and residency document, rather than a picture of said documents.
Step 3: Decide on a Hajj Package
There are several Hajj packages available, ranging from budget to luxury options, such as airfare, transportation, accommodation, meals, Hajj-related services, visa issuance, and other services.
The cost of Hajj from the UK and Europe is set to range between £6,000 to £14,000 per person, depending on the package and the travel agency. It is important to research and compare different packages to find the one that suits your budget and needs.
Nusuk Hajj packages also offer two options for tents in Mashaer. The first option is Majr Al-Kabsh Camp, which is located only 300 meters away from the Jamarat Bridge, making it easy and convenient for pilgrims to perform their rituals. This camp has a capacity of 5,000 pilgrims and is operated by Abraj Makkah Company, a leading company in hospitality and hotel management. The second option is Al-Mueesim Camp, which has a larger capacity of 30,000 pilgrims and is operated by Al-Rajhi Commercial Services. Although it is further from the Jamarat Bridge (about 4 km), the camp provides all necessary amenities to ensure a comfortable stay and a fulfilling experience for the pilgrims.
Step 4: Pay the Hajj Fees
After you have completed the application process, you will need to pay the Hajj fees. The fees vary depending on the package and the travel agency. You can pay the fees online through multiple payment methods, including credit card payments (Visa, Mastercard), bank transfers, SADAD service, and cash payments at authorized centers.
Step 5: Obtain the Necessary Documents
Before you travel to Saudi Arabia for Hajj, you will need to obtain the necessary documents, including a visa, a vaccination certificate, and a travel insurance policy. These documents can be obtained through the travel agency or through the Saudi embassy in your country.
Step 6: Wait for Result
Nusuk Hajj Platform states that successful applicants will receive an email confirming the success of the booking and payment. Users can also track the visa issuance details through the platform.
Step 7: Prepare for Hajj
It is important to prepare for Hajj by familiarizing yourself with the rituals and requirements. You should also pack appropriate clothing and supplies for the journey. It is recommended to consult with your travel agency or a trusted religious leader for guidance and advice.
Should you encounter any issues during any point in the application process, Nusuk Hajj urges everyone to contact their support team which is available 24/7 in 7 different languages through email at support@hajj.nusuk.sa, or by calling at (+966920031201), or on Whatsapp at (+966502359759) through their social media accounts (Hajj_nusuk).
---
Read More : 
Thousands celebrate Eid ul-Fitr 2023 in West London
Calls for Eid Prayer in West London with Sheikh Mohammad Jibril
Eid Al-Fitr Festival 2023 to be held on Saturday 22nd in West London