UK TREND : The public's reaction to the thunderstorms in the UK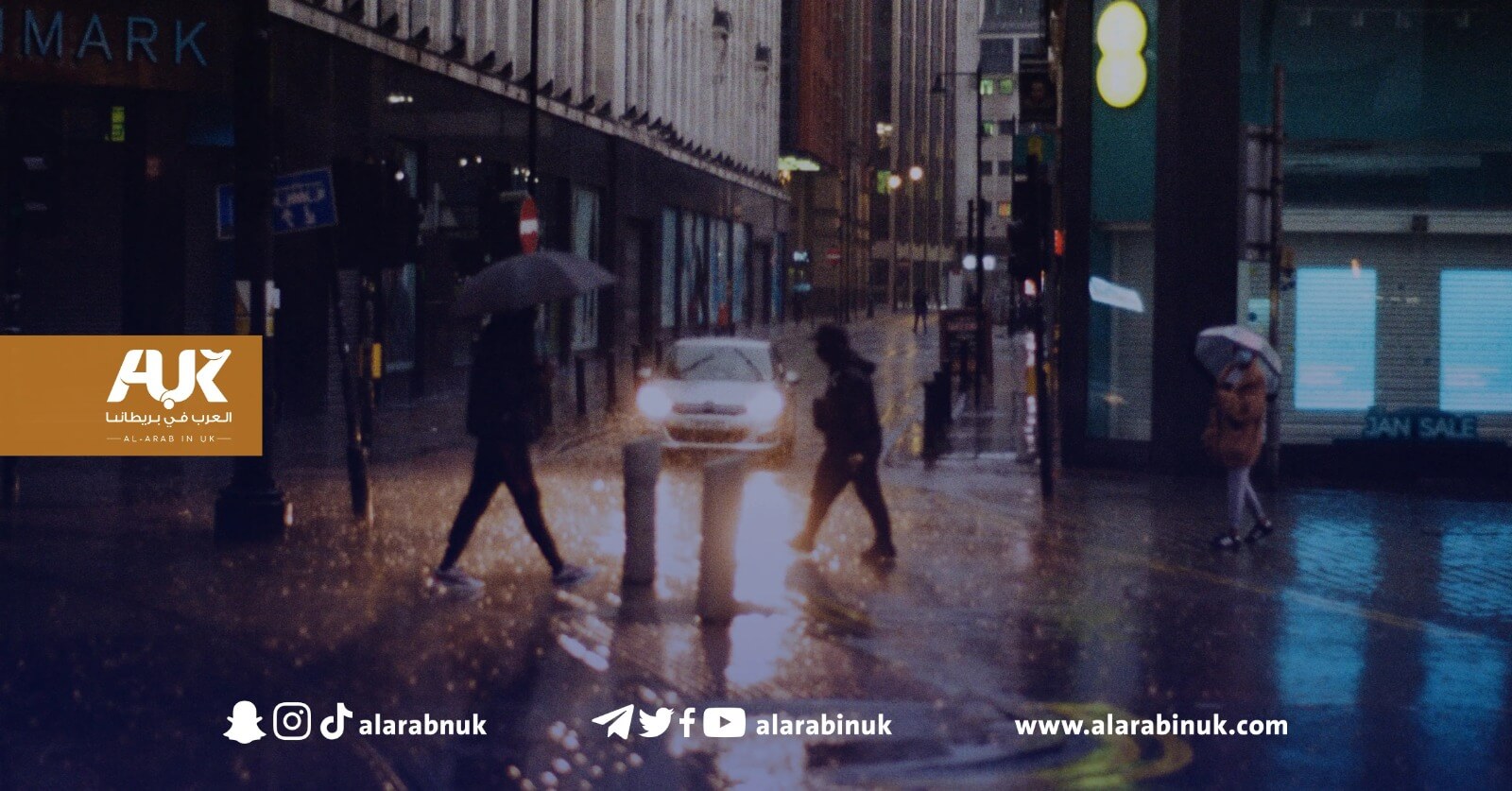 فريق التحرير 13 June 2023
The Met Office has recently issued an amber thunderstorm warning encompassing the northwest of England and Wales due to the occurrence of flash floods and power disruptions across the country. Commuters returning home are encountering torrential downpours and difficult driving conditions, as certain roads are witnessing water accumulation of more than one foot.
Thunderstorms in the UK
Twitter users have made the hashtag #thunderstorms trending, as they share images and videos depicting the weather conditions in their localities. Particularly, scenes of the motorway have been widely shared, as they are causing significant challenges for travellers.
Just part of the M1 being turned into a waterfall 😯#thunderstorms pic.twitter.com/qCztxbnz3N

— Wirral Weather (@Wirral_Weather) June 12, 2023
Current scenes on the motorway 😳 #thunderstorms pic.twitter.com/g6cArmtf2B

— Myrtle (@Moaningmyrtle91) June 12, 2023
Individuals were taken aback by the sudden shift in weather during the summer season, finding themselves unexpectedly drenched with what felt like "ice cubes."
Summer! My son was playing football and got pelted with ice cubes! #manchester #thunderstorms pic.twitter.com/rpP834CKY1

— kathryn f (@kath79) June 12, 2023
Twitter users expressed their astonishment at the rapid weather transformation. A Buckingham resident captured a video of the stormy rain outside their local Tesco and shared, "It was sunny when I entered Tesco, but it turned into a monsoon when I came out. I only went in for two items!"
#thunderstorms #buckingham #Tescos around 4 ish today sunny when I went in – monsoon when I came out. I only went in for 2 items! 👀⚡️🌩⛈ #britishweather #GoodOldBritishWeather pic.twitter.com/DBmcPjmsKv

— Purdie (@purdiepickle) June 12, 2023
Twitter users were also actively sharing mesmerizing pictures of the lightning that occurred in various regions, including Blackpool.
Well, Blackpool just got absolutely smashed by an epic #Lightning #thunderstorms This is a quick edit of one I have pic.twitter.com/gg9wnZhDxq

— Stephen Cheatley Photo 📸 (@Stephencheatley) June 12, 2023
A different Twitter user shared a captivating image of the thunderstorm making its way through Lancashire.
Thunderstorm passing over Lancashire #thunderstorms #loveukweather #ThePhotoHour @StormHour pic.twitter.com/SDCLOfNlYi

— Jennifer Clough (@JClough20) June 12, 2023
A mesmerizing video circulated on social media, featuring security footage capturing the moment a lightning bolt struck a tree outside someone's workplace.
We caught the tree outside my work place getting struck by lightning on our security cameras #thunderstorms pic.twitter.com/gOFw8z1HE6

— Ian©️ (@ianjames_) June 12, 2023
Amid the challenging weather conditions, certain individuals found humour in the situation, sharing videos of the "ice cube" rain along with captions like "Free ice cubes in London today."
Free ice cubes in London today #storm #thunderstorms #Lightning pic.twitter.com/DyHimV9Qdg

— Jason Olympics (@JasonOlympics) June 12, 2023
Twitter users have also taken to the platform to express their admiration for the rain and thunderstorm, particularly after enduring a heatwave in the UK over the past few days. One user, despite not typically being fond of thunderstorms, shared their perspective, stating, "The thunderstorm we experienced this afternoon was quite remarkable, to be honest. It had an epic feel to it."
Thunderstorms and heavy rain hit parts of the UK
---
Read more:
UK TREND : Twitter reacts to teenagers' death in Scotland
UK TREND : The public reacts to planned Heathrow strikes
UK TREND : Benzema joins Saudi champions Al-Ittihad