Al-Arab in UK (AUK) platform chose Egyptian star and Arsenal midfielder Mohamed Elneny as their top Arab athlete in the UK for the year 2023.
The decision was made due to several factors, such as the player's good reputation, his engagement with the Arab community in the UK, and his presence on social media, which occasionally expresses his pride in his mother tongue Arabic.
Elneny will receive the award at the annual Gala Dinner organized by AUK on the 17th of March 2023.
Mohamed Elneny.. Esteemed UK footballer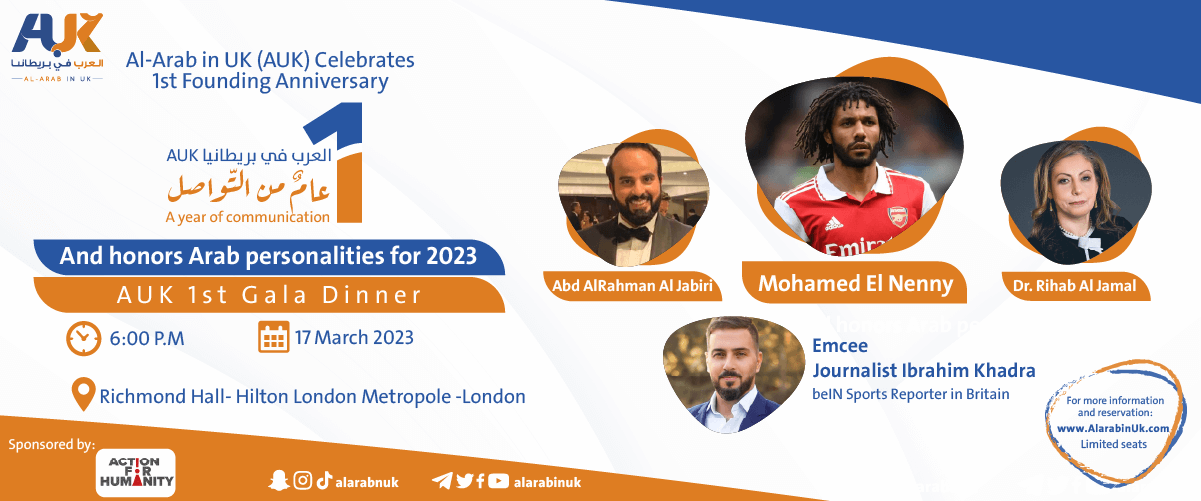 Arsenal has previously announced that Mohamed Elneny has extended his contract until June 2024, making him the club's longest-serving player.
"I'm so happy, I love this club and our supporters so much and I'll give everything to help us be the best we can be, every day I'm here." Mo said.
Originally transferring from Swiss Basel FC in January 2016, the midfielder (30) is highly respected at Arsenal for his skills on the field.
The Egyptian footballer played 155 matches with Arsenal, scoring 6 goals and 10 assets during his seven years with the club.
On being Arsenal's longest-serving player, Mo added: "It makes me so proud to have represented this amazing club since 2016. The spirit and togetherness we have in our squad right now is so positive and I'm so happy I have extended my contract."
---
Read More:
AUK First Gala Dinner to Celebrate its Anniversary
UK TREND: The Moroccans victory charms football fans around the world