A Journey Through Book Recommendations
Adel Yousef 21 March 2022
Here I provide you with a list of book recommendations* from a self-proclaimed bibliophile, starting with books that might help you embark on your bookish journey, onto tomes for every occasion.
If you find it hard to pick up a book in your spare time, it is likely you have not developed a love for the written word yet, and who better to take your hand than Al-Tantawi in Memoirs of Ali Al-Tantawi.
Then, if you find yourself persuaded, move on to Al-Fawaid: A Collection of Wise Sayings by Ibn Al-Qayyim. You might as well pick up the art of annotating and discover the enhancements it adds to any reading experience.
Now that you have become a reader – constantly seeking the peace and quiet required for enjoying a trip through words and worlds – you may need a guide to help you through the mysteries and intricacies of the language. For Arabic I recommend you Al-Nazarat by Al-Manfaluti, or Wahy al-Qalam by al-Rafi'i.
After such heavy reads, you might find yourself in need of a good novel. Join old Paulo Coelho in a visit to the country of Copacabana in his timeless meditational novel The Alchemist.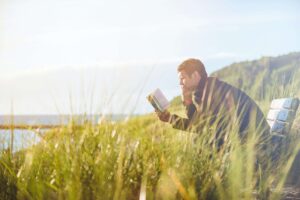 And if you are craving a tale of love and the sweet anguish of yearning, might I suggest one of the many writers who refused the allurements of the Old Continent, and penned the memories of their homeland?
Join Mourid Barghouti as he describes his love for the alleys and neighborhoods of Palestine in I saw Ramallah.
Take my hand to discover the lives of those who experienced wars and pain in abundance, with a history so twisted, one cannot tell right from wrong– good from evil. My Life with the Taliban chronicles Abdul Salam Zaeef's life in a time when staying alive was the exception.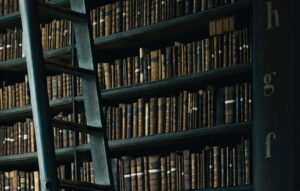 Life holds much suffering for its helpless inhabitants, but human cruelty can be the most grueling test of all. Waleed al-Hajj will take your breath away with his vivid descriptions of the Guantanamo Bay detention camps in his autobiographical title Guantanamo Bay.
Then, if bleakness and injustice is all you can see, take a trip down memory lane with Dr. Bara Al-Sarraj as he details his trek from 22 years in the scourge of prison cells to one of the most prestigious schools in the world in From Tadmor to Harvard!
That is all, dear reader. And if my choices were not to your liking, I implore you to read nonetheless.
* All books listed are available in Arabic. Titles including Al-Fawaid: A Collection Of Wise Say, I Saw Ramallah, The Alchemist, and My Life with the Taliban are available in an English Translation as well.
7 mistakes that Arabs make in the United Kingdom
Do not write down New Year's Resolutions!
"My Historical Thobe": International campaign dedicated to the Palestinian thobe