The UK may be facing another two weeks of the fuel crisis currently plaguing the country, before number 10 finds a solution.
Informed sources reported to the Times that Boris Johnson's government will need about two weeks to solve the fuel crisis in the UK. In recent news, Johnson is said to be planning to bring in the army to help combat the fuel shortage issue. (Fabulouseyebrowthreading)
As panic continues across the country for the fourth day, it is expected that the Prime Minister will ask soldiers to drive petrol tankers, in fears of an exacerbation of the crisis, according to the Evening Standard.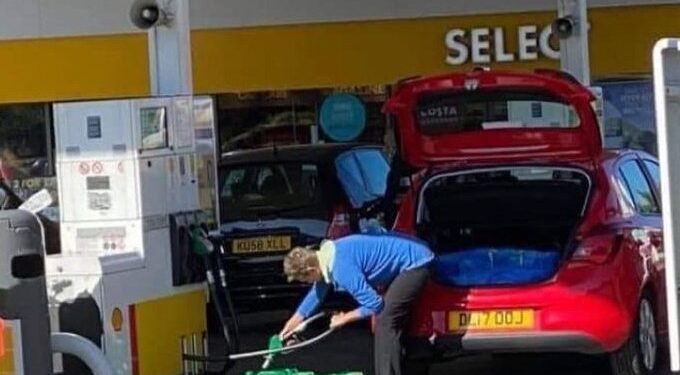 The government has repeatedly implored the public not to buy fuel unnecessarily and insisted that there are no shortages. However, the Petrol Retailers Association (PRA) said that up to 90 percent of the gas stations in the country have run out of fuel.
In earlier efforts to mitigate the crisis, Business secretary Kwasi Kwarteng suspended competition laws to allow suppliers to cooperate last night. He also announced that the government will be granting temporary visas for about 5,000 foreign workers.
Read More: Temporary Visas to compensate for lorry driver shortages in the UK 
Nonetheless, industry chiefs in the country told the Times that it could take up to two weeks to resolve the driver shortage affecting the whole of Europe. The government was accused of mishandling the shortage crisis in those accounts.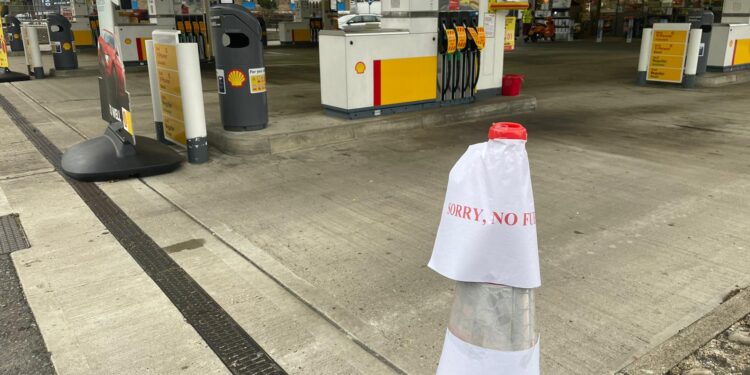 As it stands, some petrol stations are closed as fuel supplies dried up; others ran dry due to panic-buying on the behalf of scared citizens.
This shortage has had a negative impact on key industries and sectors, including the police and paramedics, reported the Mirror.
Sources: The Times, Evening Standard, the Mirror