25 – 26 September: The 2021 London Halal Food Festival
In its sixth annual activities, the world-famous London Halal Food Festival returns in 2021 for an "unforgettable weekend of delicious delights and family fun".
Since 2016, tens of thousands of people have been attending the London Halal Food Festival yearly to enjoy a diverse variety of halal foods from all over the world.
For an entire weekend, attendees can enjoy halal foods from 30 different cuisines from over 100 food stands. other shopping stalls, and live entertainment.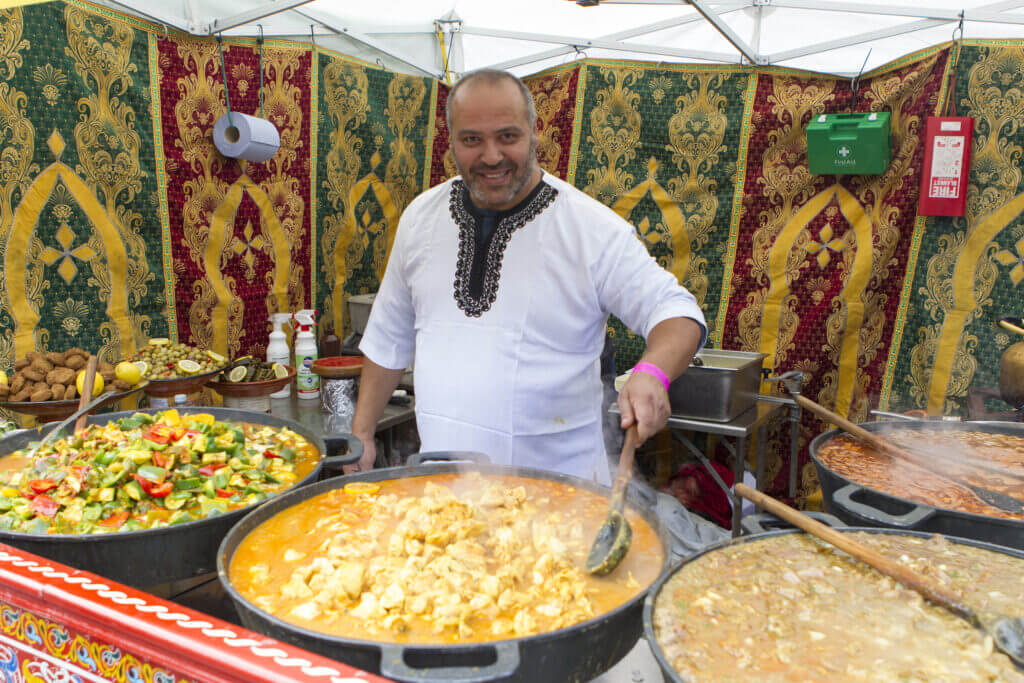 According to its website, the festival's mission reflects that of its organizers "Algebra Consulting". That is to "highlight the many rich and positive aspects of the Muslim Community. As well as to "provide an international Platform for the Halal Economy."
For 2021, the festival will take place over Saturday the 25th and Sunday 26th of September. It will be at the London Stadium, Queen Elizabeth Park, E20.
The London Halal Food Festival also promises covid-safe stadium and procedures. So visitors can have a great time worry-free.
If you would like to attend, you may visit the website here to book your ticket. Prices vary based on type of ticket. Children's tickets are free of charge.