UK Trend : The ghost of the environment is chasing cars in London & the Americans are embarrassing England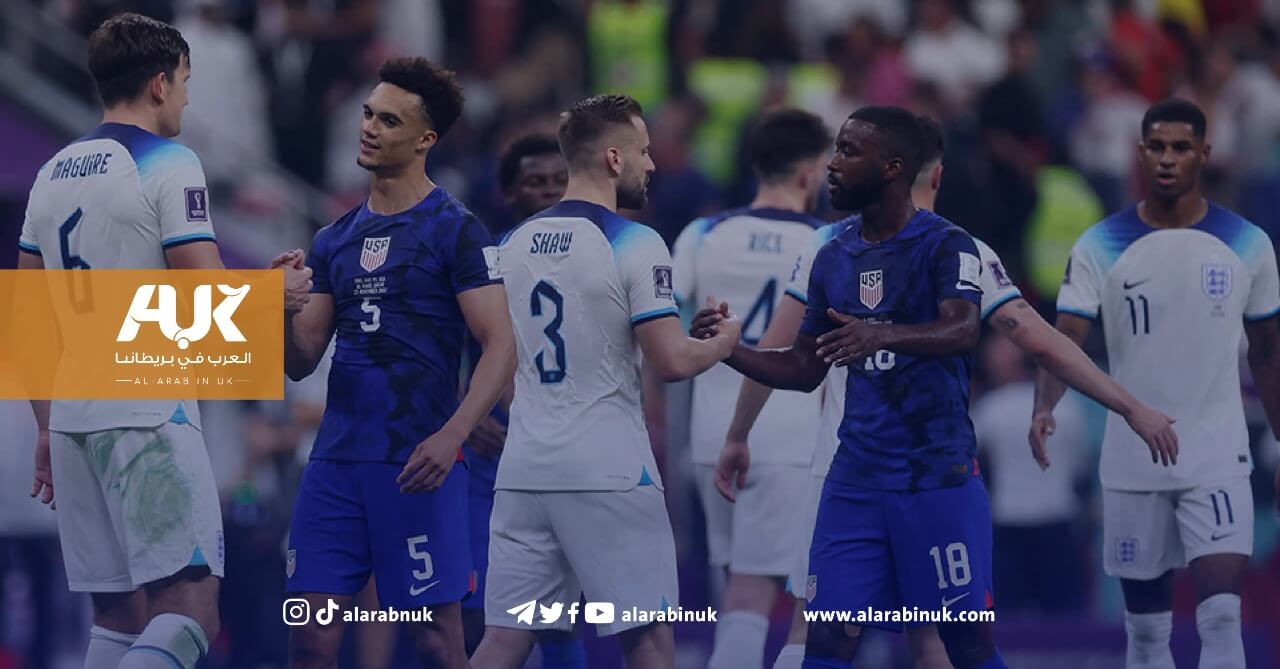 فريق التحرير 26 November 2022
Members of the public have been outraged by Sadiq Khan's latest announcement with regard to the expansion of London's Ultra Low Emissions Zone (ULEZ), which will cover the whole of London, as a result they have taken to Twitter to express their anger, with the hashtag #ULEZ trending over social media platforms.
Cars in London
ULEZ isn't about clean air, it's about money.

— Adam Brooks AKA EssexPR 🇬🇧 (@EssexPR) November 25, 2022
Cleaner air is coming to outer London.

Today I'm announcing that we're expanding the #ULEZ London-wide in a move that will bring cleaner air to *5 million* more Londoners. Here's why ⬇️ pic.twitter.com/nAWjTweJ6b

— Mayor of London, Sadiq Khan (@MayorofLondon) November 25, 2022
Beginning on August 29, 2023, owners of the polluting vehicles will have to pay £12.50 per day to enter the Greater London Authority's perimeters.
Parliamentarians including Gareth Beacon and Louie French expressed their displeasure with the announcement of the expansion on Twitter. TFL predicts that the expansion will have little to no effect on London's air quality. The cost, however, will be up to £4,500 per year for "businesses, key workers, and families" in London.
Sadiq Khan's decision to expand ULEZ across Greater London in August 2023 is appalling.

TfL's estimates say it will have little to no impact on air quality in outer London. But it will cost drivers who use their car every day up to £4,500 a year.

Londoners can't afford it.

— Gareth Bacon MP (@GarethBaconMP) November 25, 2022
Sadiq Khan, who was in the last Labour government that told drivers to buy diesel, has disgracefully ignored the wishes of the majority of Londoners in expanding ULEZ to Greater London 🚗

Businesses, key workers & families across Bexley will now face yearly bills of £4,500!

1/2

— Louie French MP (@louie_french) November 25, 2022
Sadiq Khan, the mayor of London, was also criticised by the public for his initial statement that expansion plans would be "drawn if the consultation showed the proposals to be unpopular." According to the findings, "two thirds of consultation respondents were against it." Nevertheless, Mayor Khan persisted in moving through with the plans without giving any thought to the populace or the current cost of living crisis the nation is going through. (https://chainwitcher.com/)
Ulez expansion.

Sadiq Khan said he would drop his plans if the consultation showed them to be unpopular..

Two-thirds of respondents to the consultation were opposed to it.
Khan accused motoring groups of skewing consultation results.

How did this man get so much power.

👇👇

— sandieshoes 🇬🇧🇺🇸 (@sandieshoes) November 25, 2022
Breaking news!!!!
Good old Mayor Khan is expanding the ULEZ to the M25 as of August 2023
Is the man on commission?
In a cost of living crisis he stamps on the faces of the poor!
He truly is scrooge !!!!!

— andy, friend of lorenzo saint Dubois. (@gringolito) November 25, 2022
Sadiq Khan, asserts that five million additional individuals will benefit from better air. The hazardous air in the capital and the climate emergency, according to Khan, make it essential for public health, and the profit will go toward public transportation.
In Lewisham, where the air quality is dangerously low, Khan made the announcement of the choice. He stated: "The latest evidence shows that air pollution is getting us sick from cradle to grave. Life-altering diseases like cancer, lung disease, dementia, and asthma are becoming more common in London. And children are especially at risk"
The rising cost of living, according to Khan, is a big factor, and the £110 million scrappage programme will assist those who need it the most in getting non-compliant vehicles scrapped or modified.
https://twitter.com/sophielouisecc/status/1596133192100155393?s=20&t=BcsK6CS2HRBhULxigiHxCA
The match between England and the USA at the world cup ended in a draw, and as a result, the hashtag #ENGUSA has been trending at the top of Twitter in the United Kingdom.
Every single England fan watching the game. #ENGUSA pic.twitter.com/W5iSNPtJKr

— MK200034 (@MN456782) November 25, 2022
The England team's terrible performance in their encounter against the USA left the crowd in a great deal of disappointment. Fans had high hopes after the team's most recent victory, a 6 for 2 victory over Iran.
if England don't start playing properly. it's getting embarrassing now #ENGUSA pic.twitter.com/3AlugHcGFf

— lol (@bleeepee) November 25, 2022
this the same england that got 6-2 FOUR DAYS AGO?!?!?????? #ENGUSA pic.twitter.com/alLrxSXKbE

— y2kyoongii⁷ (@y2kyoongiii) November 25, 2022
With a scoreless draw against the United States, England was brought back to reality.
Although a USA team with lots of running dominated the midfield battle and produced the game's best opportunities, a win or a draw against Wales will still advance England to the World Cup knockout rounds.
The fact that Phil Foden stayed on the bench infuriated the crowd to no end.
---
Read Too:
London streets blocked by Albanians protesting Suella Braverman offensive remarks
London: The Freedom Flotilla Coalition begins new preparations to break the blockade of Gaza