UK to send million letters to lorry drivers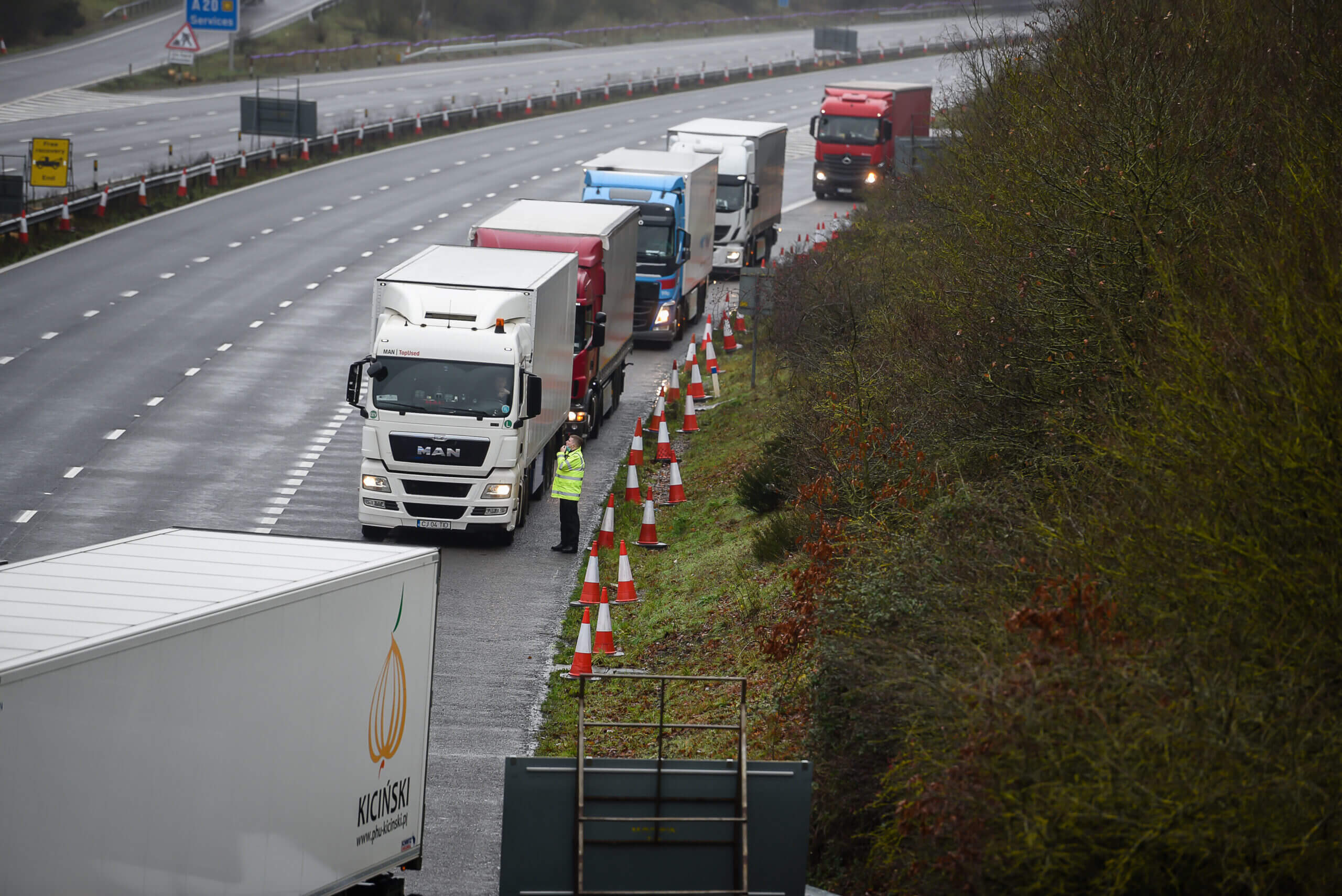 The road haulage is facing a problem that is causing shortages for many consumer goods, for which blame is placed on a combination of the pandemic and Brexit.
To solve the issue of HGV driver shortage, the Department of Transport has announced a series of measures that will include letters sent to people with HGV licences to encourage them to return to work, reports the Mirror.
DfT stated: "Up to 4,000 people will be trained as new HGV drivers to help tackle skills shortages and support more people to launch careers within the logistics sector.
"Package of measures includes using MOD examiners to help increase immediate HGV testing capacity by thousands over the next 12 weeks."
It added that the letters "will arrive on doormats over the coming days", and they "would thank HGV drivers for their vital role supporting our economy, and to encourage those who have left the industry to return". The letters will also include incentives, such as "increased wages, flexible working and fixed hours. (klonopin online) "
Another 4k to be trained as HGV drivers, army to increase testing capacity by thousands & temp visa scheme until Christmas – all part of a further package of measures we're announcing to support the haulage & food sectors deal with driver shortage🚛👇https://t.co/uEVH5JiwcV

— Rt Hon Grant Shapps MP (@grantshapps) September 26, 2021
Transport Secretary Grant Shapps said: "This package of measures builds on the important work we have already done to ease this global crisis in the UK, and this Government continues to do everything we can to help the haulage and food industries contend with the HGV driver shortage." He also pointed out that the procedures are moving as quickly as possible to solve the product shortage by Christmas.
There are also going to be new visas for foreign HGV drivers until this Christmas to help "food and fuel" industries with shortage, according to the Mirror.
A total 5,000 lorry driver visas to be made available and 5,500 poultry workers will be added to try and prevent empty shelves in shops over the festive period. The DfT said that recruitment for additional short-term HGV drivers and poultry workers will begin in October and these visas will be valid until December 24, 2021.
Read More: Temporary visas to compensate for the shortage of lorry drivers in UK
An additional 1,000 people are expected to be trained through courses accessed locally and funded by the government's adult education budget.
As fuel tanker drivers need additional safety qualifications, the government is to look at how they can get their licences as soon as possible, said the DfT.
Education Secretary Nadhim Zahawi said: "HGV drivers keep this country running. We are taking action to tackle the shortage of drivers by removing barriers to help more people to launch new well-paid careers in the industry, supporting thousands to get the training they need to be road ready.
"As we build back from the pandemic we're committed to supporting people, no matter their background, to get the skills and training they need to get good jobs at any stage of their lives, while creating the talent pipeline businesses need for the future."
Source: The Mirror