Thousands of the Palestinian, Arab, and Muslim communities had participated in the Eid Al-Fitr Prayer that was organized by the Palestinian Forum in London, United Kingdom.
The Joy Eid with the Palestinian Forum
Byron Hall was crowded on the morning of Eid Al-Fitr, Monday, May 2nd, with hundreds of Muslims performing Eid prayer for the first time in English. and 2,000 other Muslims participated in the Arabic version as well.
After the prayer, participants had the pleasure of watching Andrew The Magician, and kids enjoyed many other fun activities. There were different Middle Eastern food corners, such as a Falafel Stand that people were in line for, and drinks to enjoy.
Nabulsi Kunafeh was then served to take the spotlight from Falafel, along with Halawet Jubn, Karak Shay, and many other refreshments.
One of the participants, Naji Al-Tamimi, said that his 11 years old son, Azzam, had the time of his life at the festival.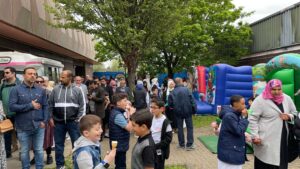 After 6:00 PM, and the children's talent show, Zaher Al-Birawi, head of the Palestinian Forum in Britain, welcomed the audience, stressing that Jerusalem and Palestine are the uniting cause of our nation.
Eid Al-Fitr in Manchester
In Manchester, Firas Al Jizzar, from the Palestinian Forum branch in Britain, welcomed hundreds of participants to the Eid Al-Fitr celebration in Manchester, organized by the Forum and the Islamic Association in Britain at the Eastern Pearl restaurant.
The participants enjoyed a show by the Syrian artist Fadi Al-Adl, and a variety of activities; such as: giving gifts to children, henna painting, a Palestinian heritage bazaar, competitions and games for adults and children, and then concluded with dinner.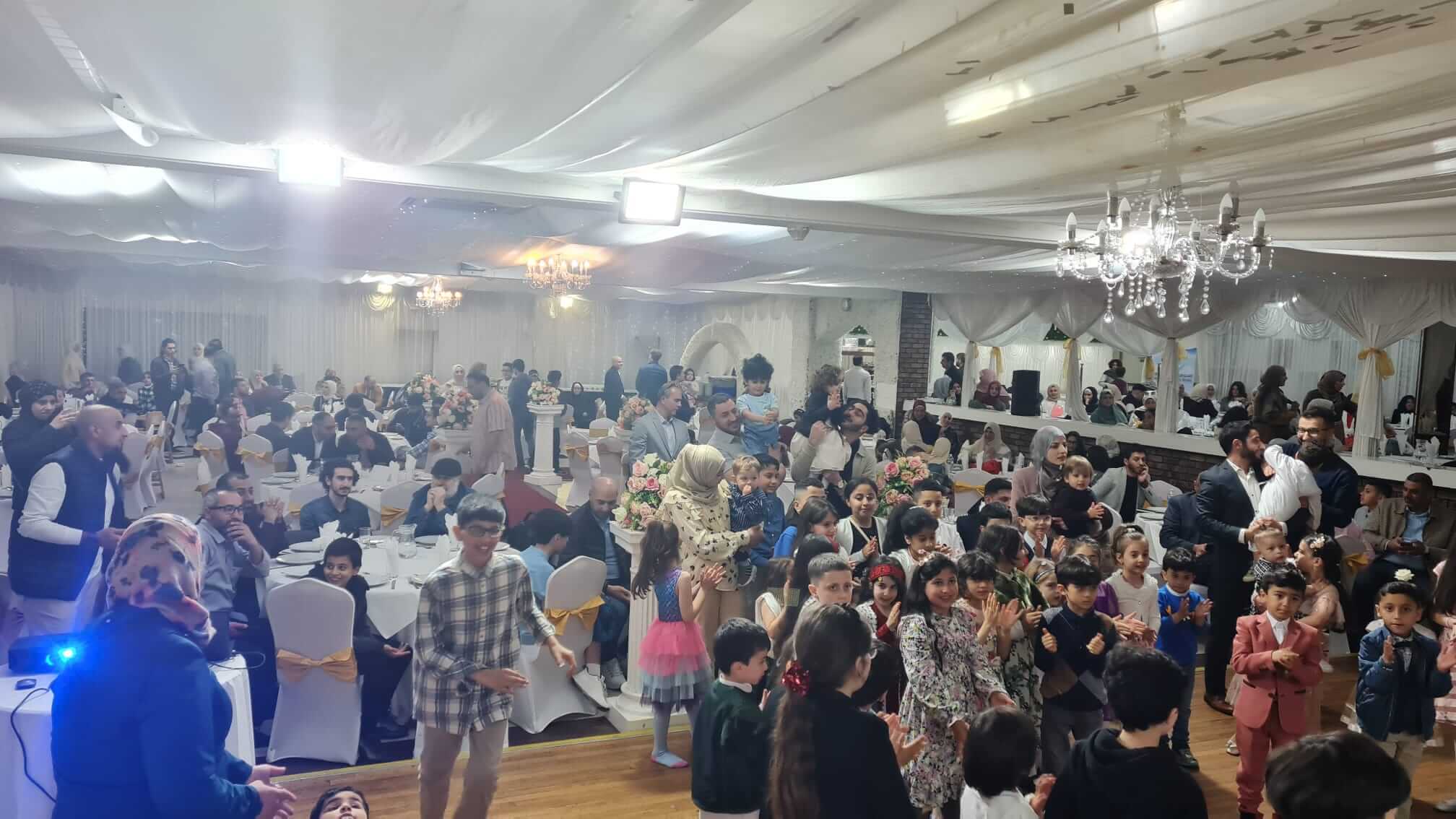 ---
Read More
The Palestinian Forum Invites Muslim to Eid Al-Fitr Celebration and Prayer with Sheikh Muhammad Jibril
The Palestinian Forum in Britain is hosting Arab Communities Day 8th cycle..