6 places to visit in Brighton in South of England
فريق التحرير 22 November 2022
Brighton, which is often referred to as the 'London by sea' (Kings Education), is said to be one of the most popular holiday destinations in the UK (The Argus). Whilst it is well known for its creativity, sustainability, passion for culture and its warm welcome to all diversities, there are plenty of activities to get involved in whilst visiting this beautiful city (Visit Brighton: Places to visit in Brighton). All below activities are of walking distance to one another.
Beautiful places to visit in Brighton
1- Brightoni360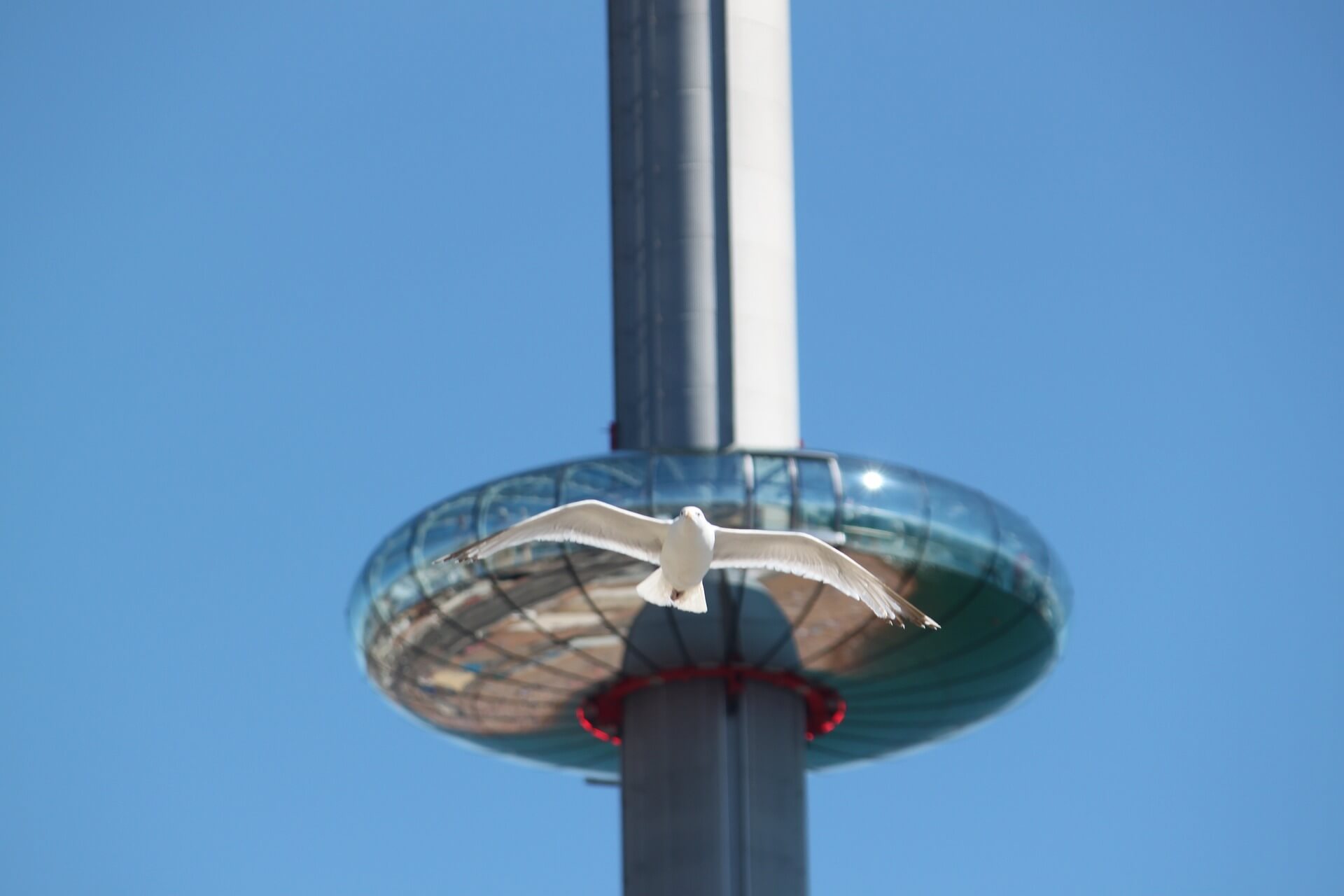 The iconic Brighton i360 opened in 2016 and has recently rebranded from British Airways i360 to Brighton i360. This tourist attraction allows a 360-degree view of the city which is available 7 days a week. (dermaflage.com) Souvenirs can be picked up from the store located below the attraction to cherish those memorable moments. Its beautiful wide venue can also be hired for conferences and private events such as weddings. Keep an eye out for any seasonable ticket and event offers taking place at the venue!
2- Royal Pavilion

The Royal Pavilion and its gardens were previously a royal resident for King George IV (Visit Brighton). It is now enjoyed by many local residents and non-local visitors where they are able to have picnics in the summer in the beautiful gardens. Tickets are also available for online bookings and at the door purchase for tours of the royal pavilion from inside. During the evenings and winter season the Royal Pavilion is lit up at night to really show off its beautiful architecture.
3- Dome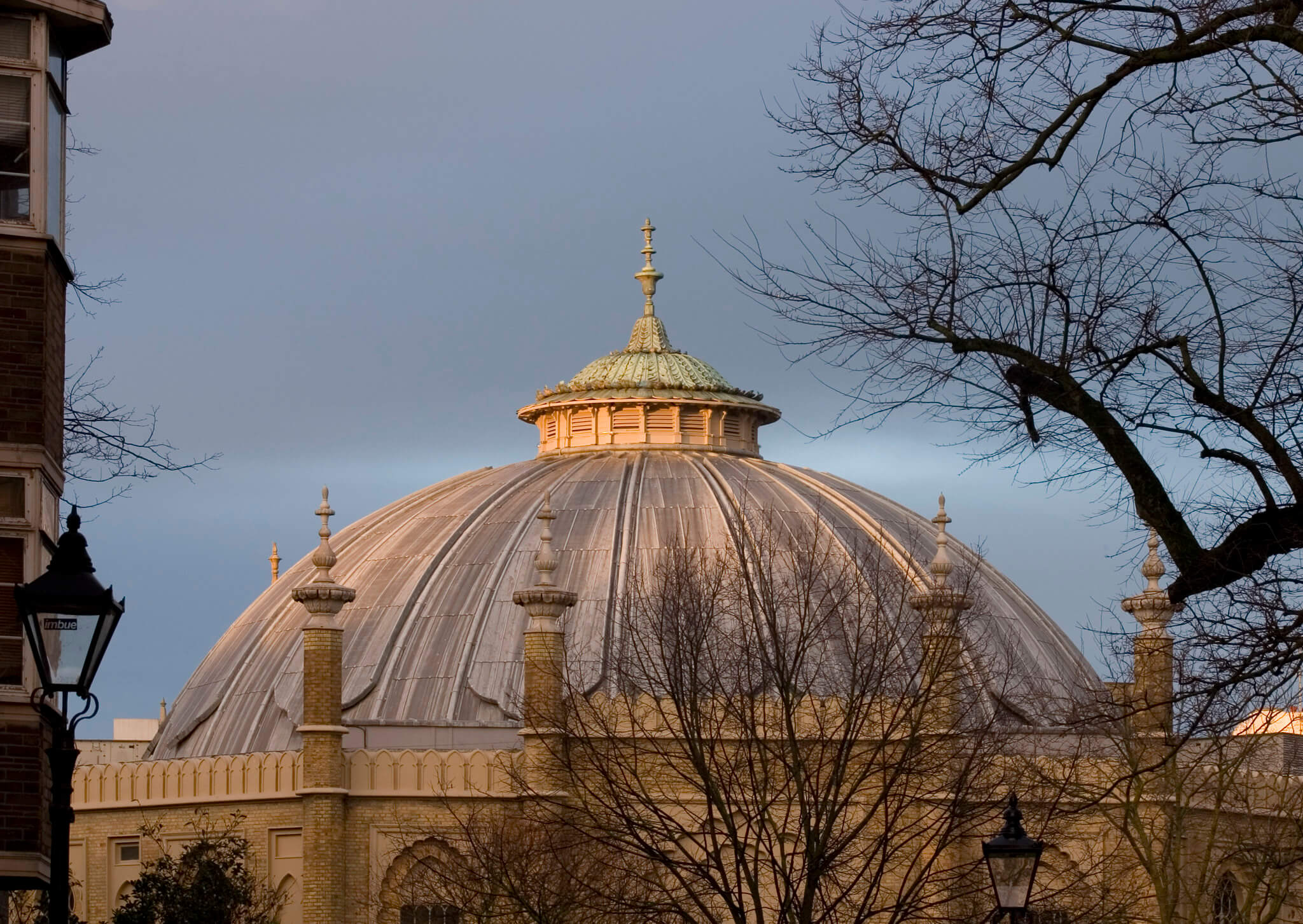 The Brighton Dome is an arts venue that presents over 600 events annually. These events vary between theatre shows, dance, comedy, film and many more. This historic venue has been around for over 200 years, and in this time span it has been transformed multiple times. From a Victorian Skating Rink, to a WW1 military hospital and now a leading performing art venue (Visit Brighton). The Dome can also be hired to cater for private events. Before arriving to Brighton, the website can be browsed to see what entertainments will be taking place during your visit.
4- Sea Life Brighton
Sea Life Brighton is the world's oldest aquarium opening in 1872. The project cost £133.000 which is around £5.5 million today (Kings Education). It is now an activity that is enjoyed by many families incentivised by the free entry of children under the age of three. There are many creatures to spot on site including Jellyfish, Turtles and Sharks. The glass bottom boat also adds to the experience where the little ones can point out the different aquatic animals including sharks and turtles swimming right underneath their feet.
5- Brighton Palace Pier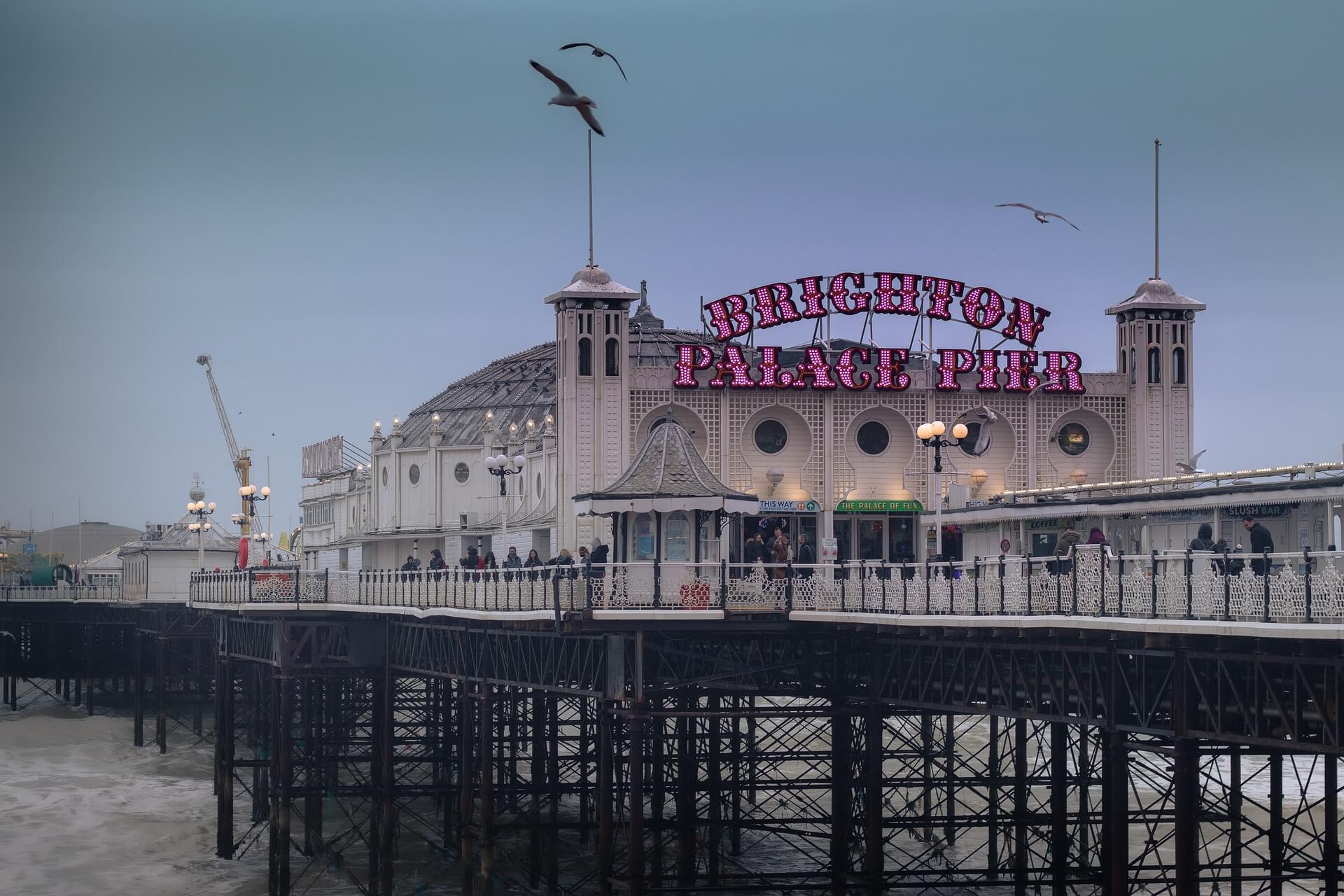 The Brighton Palace Pier first opened to the public in 1899. It is one of Brighton's main tourist attractions where a number of fairground rides can be enjoyed all year round. A variety of different restaurants are available onsite, alongside an arcade and soft play for the little ones. Most importantly, not forgetting the available deckchairs so the incredible sea views can be enjoyed.
6- Upside Down House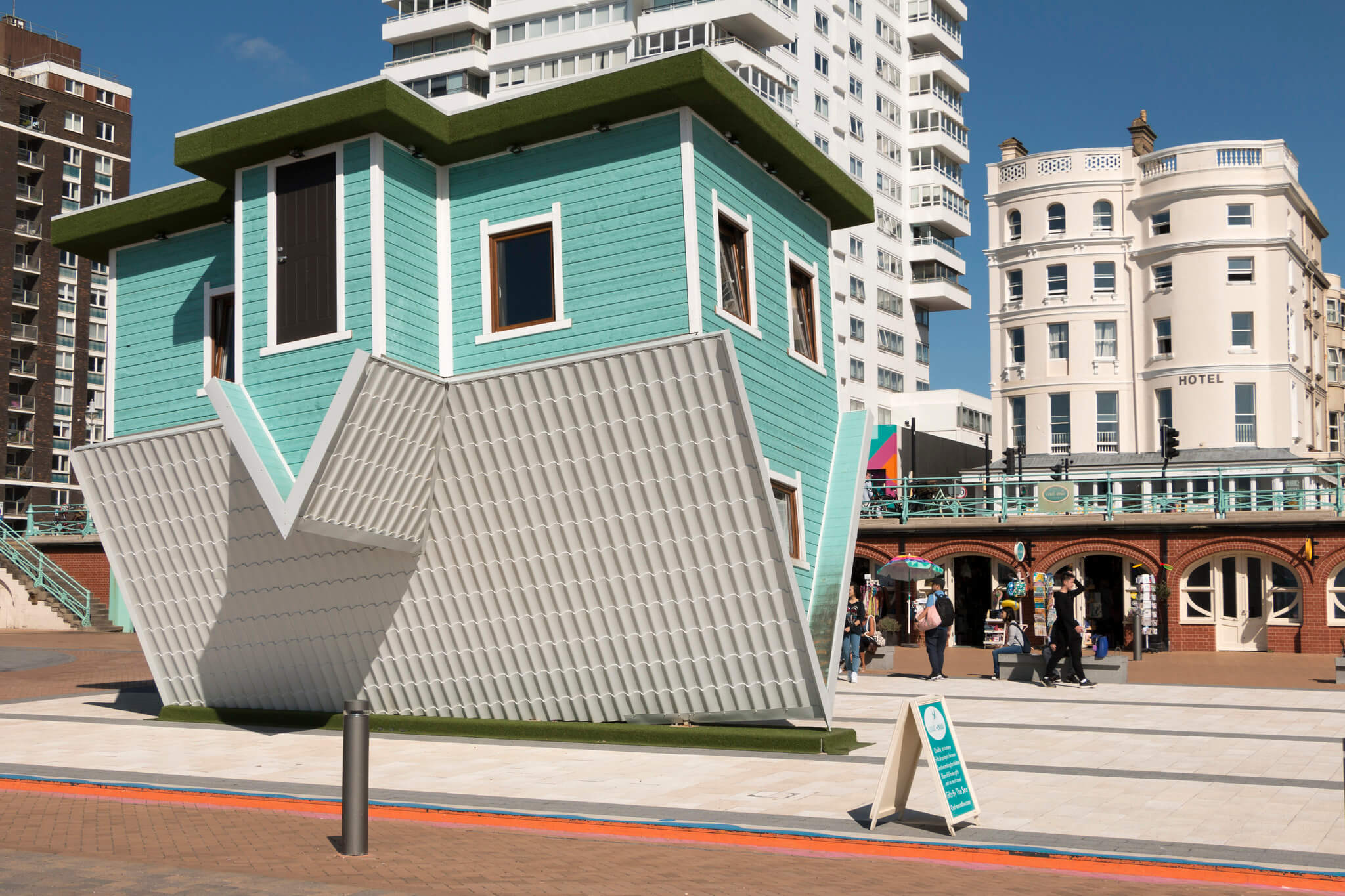 The Upside-Down house in Brighton is the first inverted photo experience in the UK. It has been around for 3 years now so a fairly new attraction to enjoy. Creative, memorable pictures can be taken inside making for a unique and quirky photo experience to look back on with friends and family.
There are also many seasonal activities that take place in the city, some of which are the ice rink at the royal pavilion in the winter, outdoor cinema in the summer, and the circus visits throughout the year. It would be a truly missed experience to visit Brighton and not take part in at least two of Brighton's most popular attractions. Guidance is also offered at the train station upon arrival. Not forgetting to mention the kindness of the people of Brighton and its diversity, which means local residents will always be happy to help.
Top 10 places to visit in Brighton (Youtube)
---
Read More:
UK tourist attractions see doubling in visiting costs
Space camp for the rich to enjoy zero gravity