Syrian refugee joins her son as university mates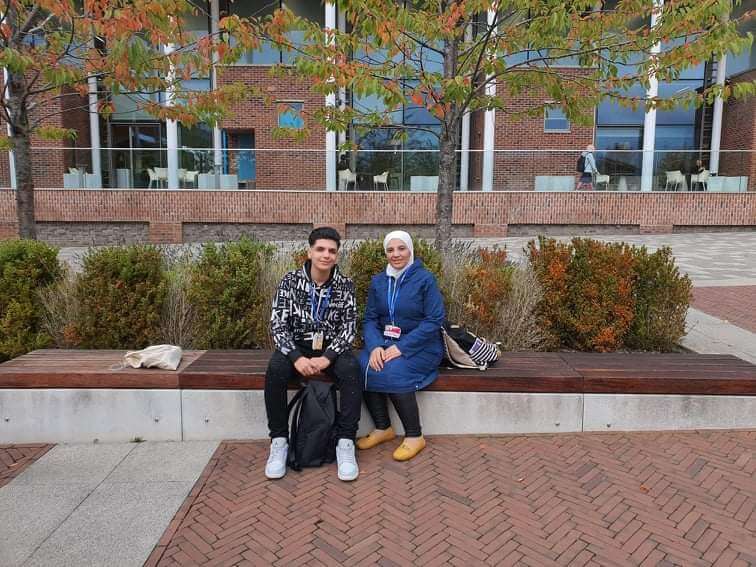 Marwa Kneifed 16 October 2021
Mother and son duo -Manal and Bilal- to begin their journey to success after leaving war-ridden Syria. A family of 5 who left Syria hoping to find a new start in the UK for a better life. 
Manal, 46, and her son Bilal, 18, have started studying biomedical science at Nottingham Trent University together. They are now the only mother and son studying at the same university and in the very same class in all of Britain.
Manal has left Syria-Idlib after working as a lab technician in a local hospital for around 10 years. At the time, she had no plans to leave her career path at all. However, to be able to work at a British lab or hospital, she was advised to get a degree from a British university on top of the one she already has from the University of Damascus. "It's the same principle; only in English and on more of an advanced level," she says.
None of their family members could speak English at that point but they all took lessons and grafted hard. Within three years, Bilal had passed his GCSEs. Within another two, he'd acquired a Btec in science along with A-Levels in Arabic and Sociology. Although the mother-son duo had not planned on it, they ended up applying for degree courses for university at the same time.
Bilal, who used to visit his mother at the lab back in Syria, was inspired by to enter the same field as his mum. In those visits as a child, Bilal always wanted to see what people were doing and eventually wanted to do the same. That's what made him choose to study biomedical science.
"It's very fun to study with my mother. She has the knowledge and the experience, and I have a good English language, so we help each other all the time," Bilal says.
Even though most of his peers would find taking classes with their mother a nightmare, Bilal doesn't seem to think so. "What we have gone through, you realise how important family is; how dependent you are on them," he told the Independent.
Manal and Bilal will not allow the war to get in the way of what they want. They hope that after studying together, they will get to work together as a mother-son team in the future as well.