Syrian Fatima Fakech realises her dream of opening an NHS pharmacy
فريق التحرير 2 April 2023
Syrian Fatima Fakech finally achieved her dream and opened a pharmacy in Cleckheaton, West Yorkshire, after overcoming the many hardships she endorsed after she moved to a strange country with her husband and children.
Opening a pharmacy and following in her parent's footsteps was always a dream for Fatima and her family. Her family used to own a store in Aleppo, Syria, which her father – may Allah have mercy on him – was planning to hand over to her so she can open a pharmacy after she graduates.
But fate had different plans and she later moved to the UK with her husband.
Studying in the UK
Fatima Fakech told Al-Arab in UK (AUK) that her home and her children were her top priorities after she arrived in Britain in 2001. At that time, she had no plans to study, work, or open her own business.
In order to be able to live in the new country, Fatima began studying English with ESOL, and when she reached the examination stage, she had to take the Pre-GCSE exams.
Fatima was able to devote two hours every morning to studying before her children woke up, in addition to attending classes for two hours in the evening every week. She left the children with their father, who has always been a supporter of his wife.
Fatima added, "My study journey was supported by many. My teachers used to allow me to take my young son to classes so that my studies would not be affected." She thought of quitting and giving up many times, but with the support of her teachers and family, especially her husband, Fatima regained her faith in God and herself.
After a long effort, Fatima was able to successfully pass the GCSE English language exam, and she was able to apply to complete her studies at the university. She passed the A-Level or baccalaureate exams in Mathematics, Chemistry, Science and Arabic, and her journey then began.
Fatima joined the university when her three children were in primary school, the eldest of whom was in his sixth grade, and then graduated in 2013 from the University of Huddersfield, after which she obtained a master's degree in pharmacy, a diploma in clinical pharmacy, and a master's in advanced practice in family medicine focusing on Women's health and diabetes.
Between Studying and Motherhood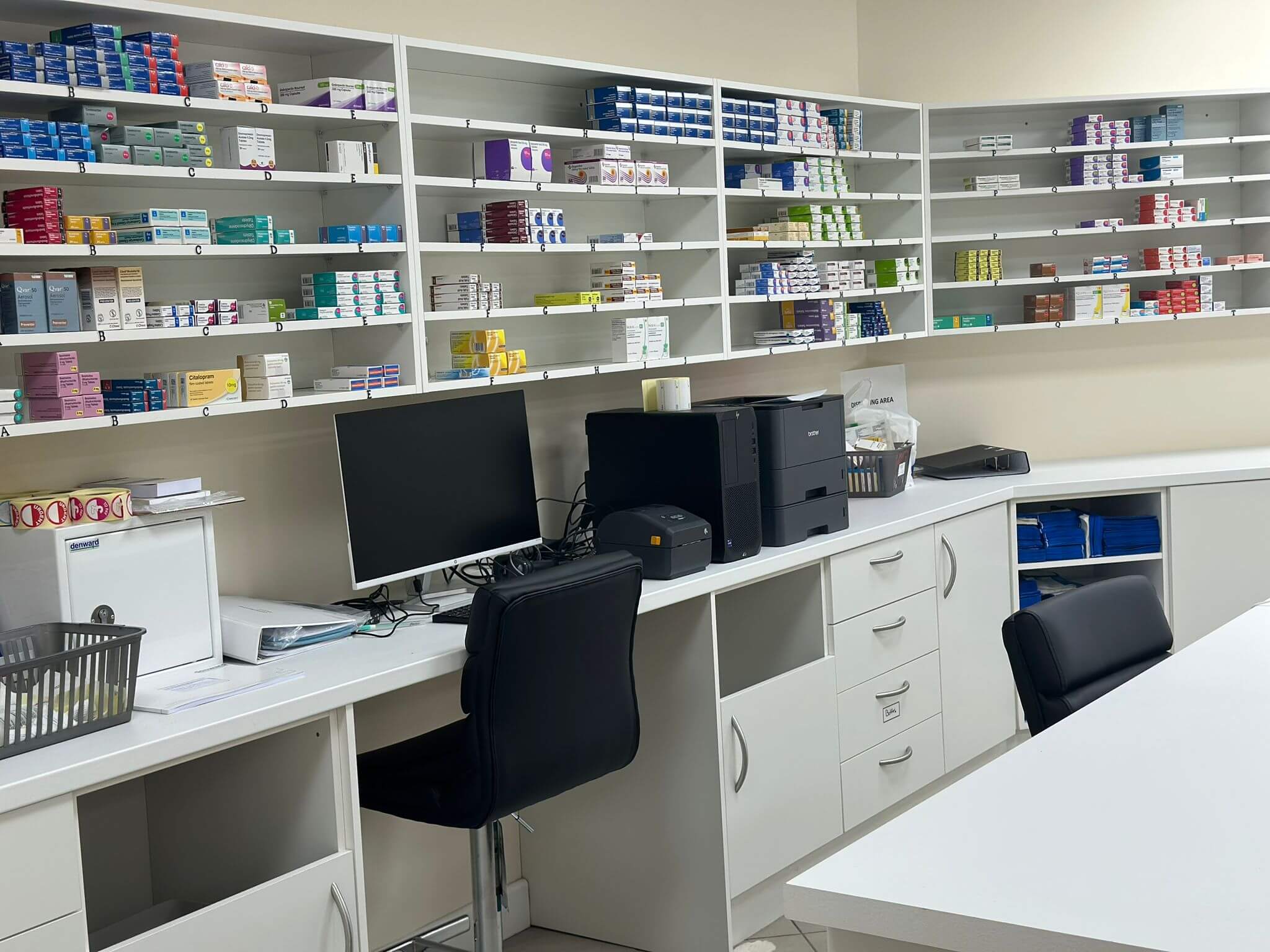 Fatima did not want her journey to seek knowledge to affect her role as a mother, as she was keen to teach her children – Fadel, Zina and Omar the English language without forgetting their mother tongue, and to raise them on the values ​​and principles of the Islamic religion, as well as to help them in their studies to the fullest.
"It has never been easy for me to balance all aspects of my life, including my children, my home, and my studies. Even our social relations are no longer the same because we have focused all on caring for our children and raising them in this country with a religious upbringing. But I thank God for His grace and generosity that He has blessed me with amazing children and husband and that's what I'm always proud of."
Now, her eldest son, 23, is an intern at a hospital, her 21-year-old daughter is studying medicine at university, and her youngest son, 17, is completing his A-Level exams.
Those challenges did not stop Fatima from realising her goal, but they were rather an incentive that encouraged her to complete her academic and practical career. With the grace of God and the help of everyone around her, she was able to balance the various aspects of her life and the lives of her children.
Advices to Women who Aspire to Own a Business
Fatima's advice to Arab women who want to open their businesses is not to be afraid of anything. "A little bit of fear is very normal, in fact, the lack of it is a problem. But they have to take risks and have the courage to take the hard road, and make sure that there is someone to help and help in this country."
And she emphasized: "There is no impossible in this world unless we convince ourselves of that."
To visit Fatima's Pharmacy website, click the link here.
---
Read More
Hundreds Visited Charity Bazaar to Help Syrian Earthquake Victims
Syrian refugee celebrates a university place after 4 years of hard work
Arabs in UK: Identity, Belonging, and Other Struggles